Do you own an online store? Are you constantly searching for new ways to sell more merchandise, and get your products in front of more people?
As the saying goes, sometimes it's better to ask for help than to go at it alone. With the new Merchandise Module from PromoJuice, you can enlist a team of salespeople to help sell your products for you! With our comprehensive, easy-to-use platform, you can recruit, message, and manage your team of brand ambassadors right under one roof.
Watch our Short Video Demo Below 👇
So what does the Merchandise Module from PromoJuice offer you?
1. Upload your Products to PromoJuice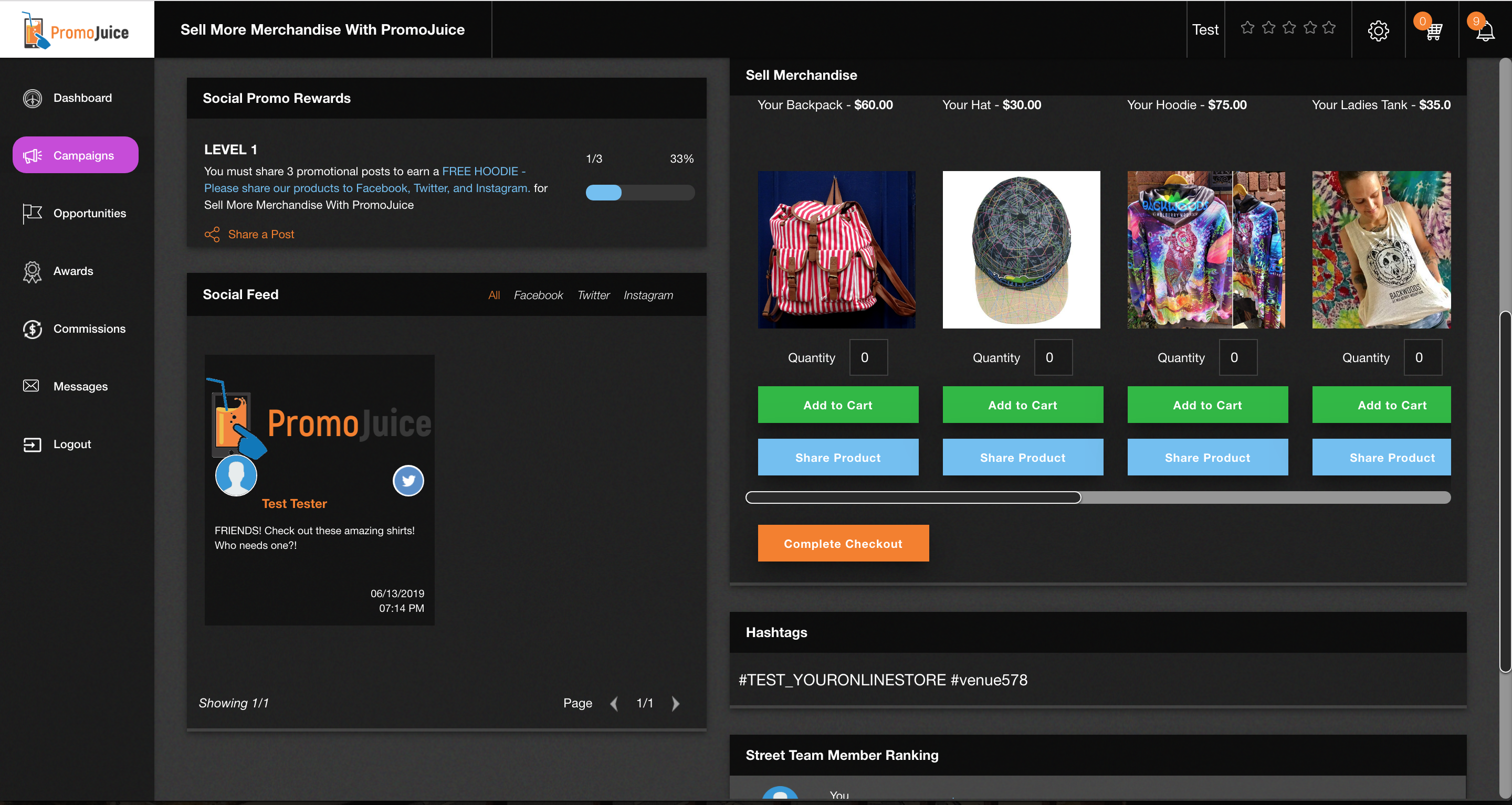 Simply link your E-commerce platform to your PromoJuice account. All of your products, variants, descriptions, and more will be automatically transferred over.
2. Assign Products to your Campaigns

Looking to promote a recently dropped collection on your store? Are you hosting an event that has a specific set of products? With our flexible controls, you can organize your products so that your street team members are only selling exactly what you want them to sell, all the time.
3. Add an Incentive

Make it fun for your brand ambassadors to sell your products for you! Consider offering a commission: for each of your products, you can set either a percentage or dollar amount. Your team members will rack up their commissions, all the while making your products fly off of the shelves!
4. Sell Your Product Online, or in Person for Cash or Credit Card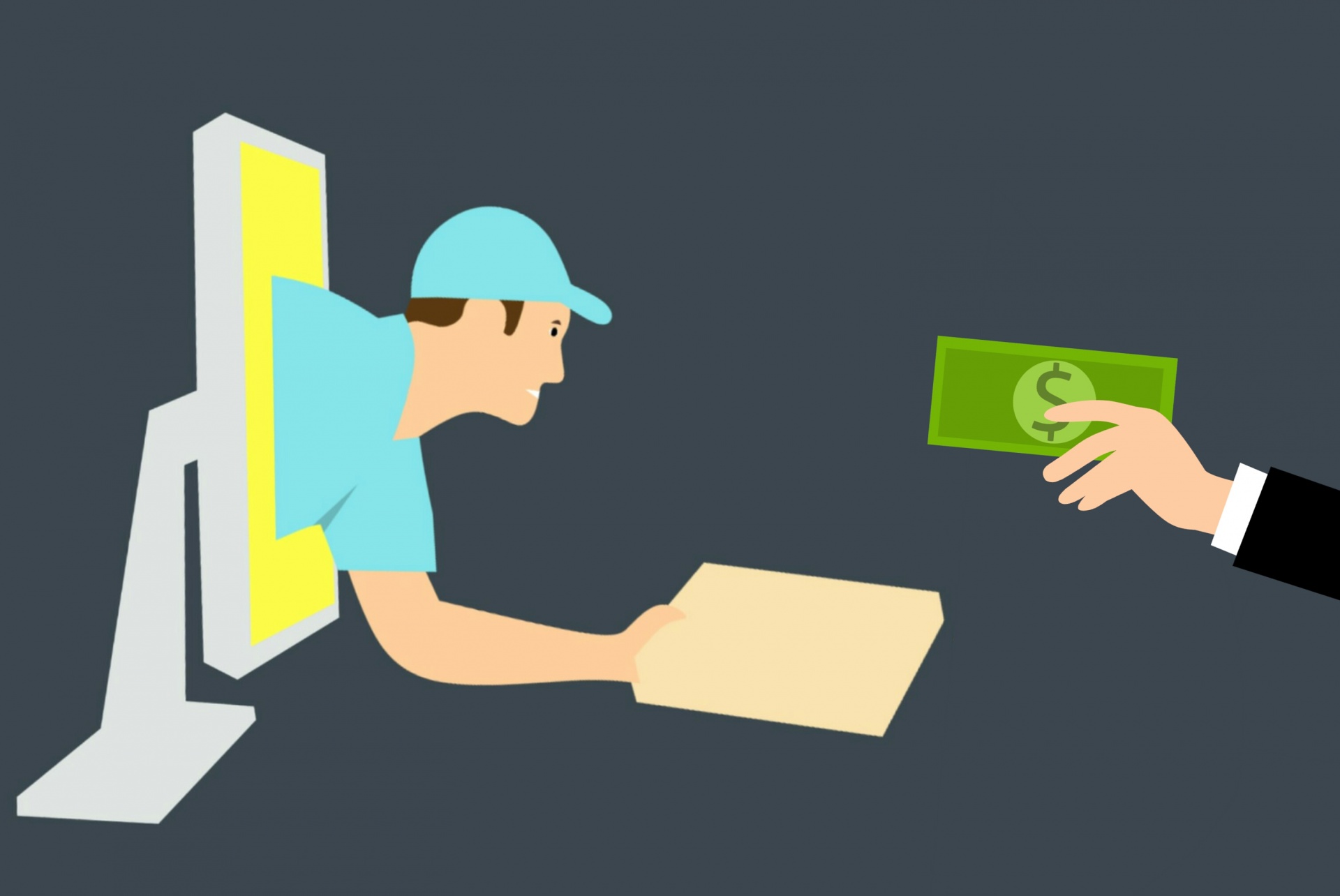 That's right... with PromoJuice, your brand ambassadors can even sell your products in person for cash! Using PromoJuice's POS system, your street team members can sell your products at any time right from their phones. By sharing their unique affiliate links, your team can market your products online to their social networks online, and receive credit for any sales that happen online.
4. Fulfill and Ship Orders Right From your E-commerce Platform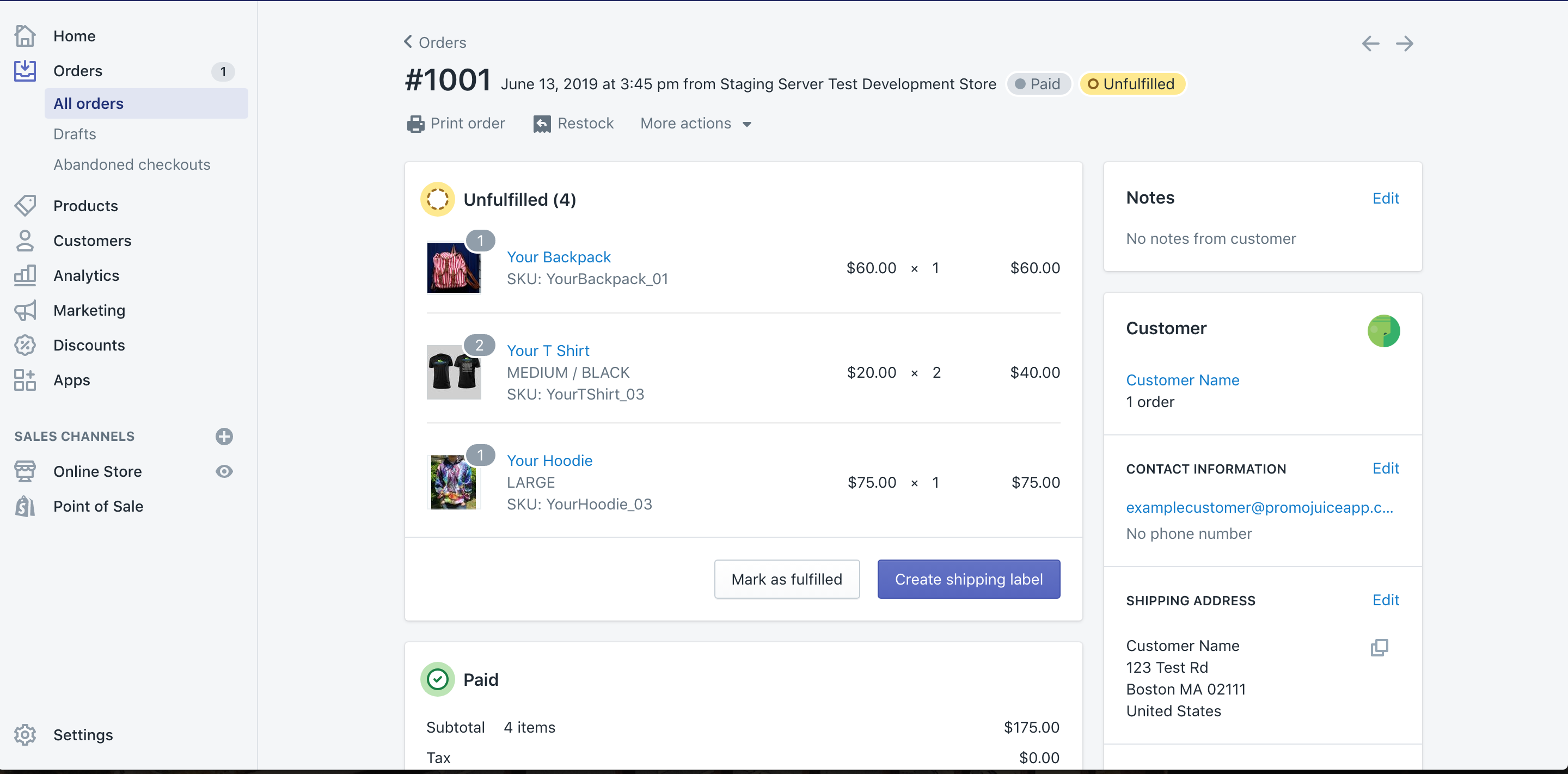 Watch in amazement as new orders pop up in your E-commerce platform! All orders through PromoJuice will pop on your normal E-commerce platform, so all of your data is still in one place. Simply fulfill and ship as you normally would.
5. See Which Team Members are your Top-Earners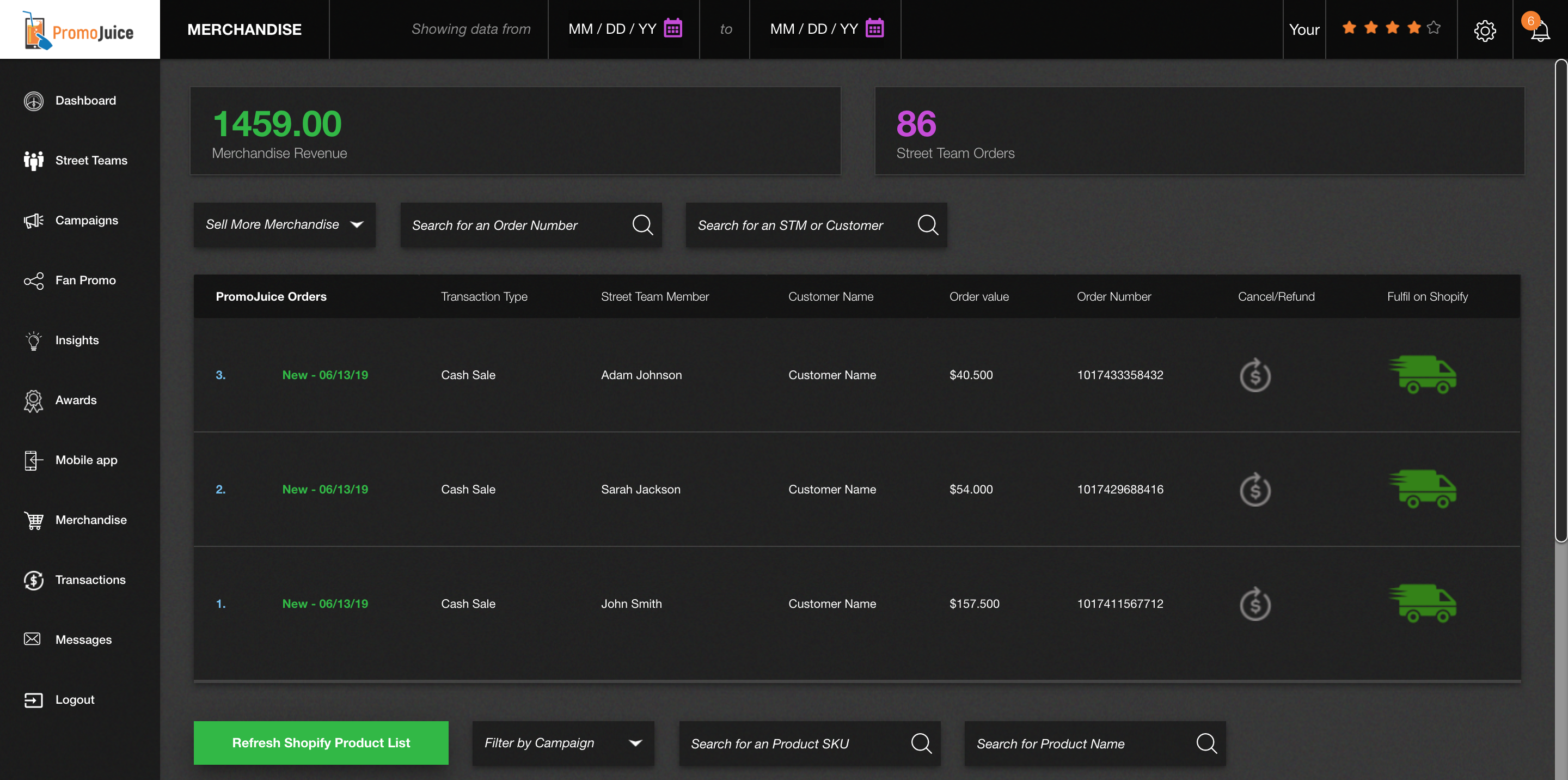 See all of your street team orders in detail on PromoJuice. Monitor your sales revenue, look up order numbers, and keep tabs on all of your street team members easily with one simple screen.
6. Integrate our Social Promo and Hard Promo Modules for Even Better Results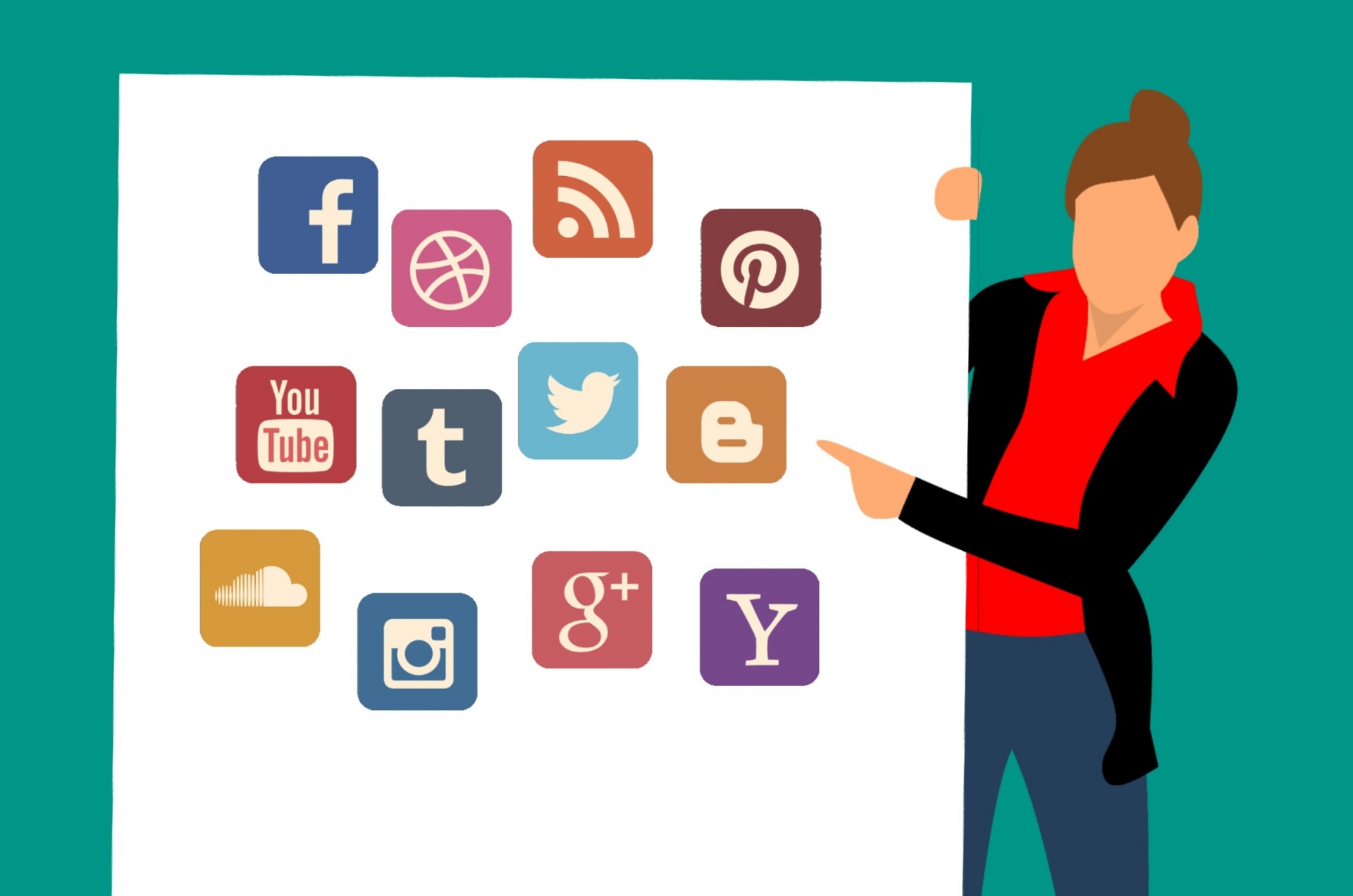 By combining our Merchandise Module with our Social Promo and Hard Promo Modules, you can engage your street team members even more! For example, you can ask your ambassadors to share videos on social media, pass out pamphlets at events, and more. With PromoJuice, you can manage all of your street team activities under one roof - and make it fun!