Promoting Events on Social Media?
If there's one thing that is especially true about social media marketing, it is that it's constantly changing. Platforms come and go, algorithms change, and as a social media marketer: you have to be nimble on your feet!
With 1.59 billion daily active users, and Instagram tucked under its belt, Facebook is undeniably the leader of the pack. However since 2014, organic reach on Facebook has been steadily declining due to an increasing amount of ad content on the platform. It's become harder and harder to get your message heard, and more ad spend is required in order to reach the same number of people as in years past.
So What Should You Do?
A private Facebook webinar hosted in January 2018 revealed that these four considerations are most important in order to have your content seen on Facebook:
If the content is shared over Facebook Messenger.
If the content is Liked or commented on.
If the content receives multiple replies.
"Meaningful interactions" between users.
So what does this mean? It means that the more likes, comments, and shares your content has, the better your organic reach will be (and the less you will need to spend on ads!).
Get Thousands of Likes, Comments, and Shares with PromoJuice
With PromoJuice, you can create massive call-to-actions to your hundreds of street team members every time you make an announcement on social media. Imagine a small army of people liking, sharing, and commenting every time you made a post. Plus, by enlisting the help of many "mini influencers," you can market beyond the reach of your own audience and expand into the personal networks of all of your street team members!
Watch our Short Video Demo Below 👇
So how does PromoJuice's Social Media Module work?
1. Create Your First Social Media Task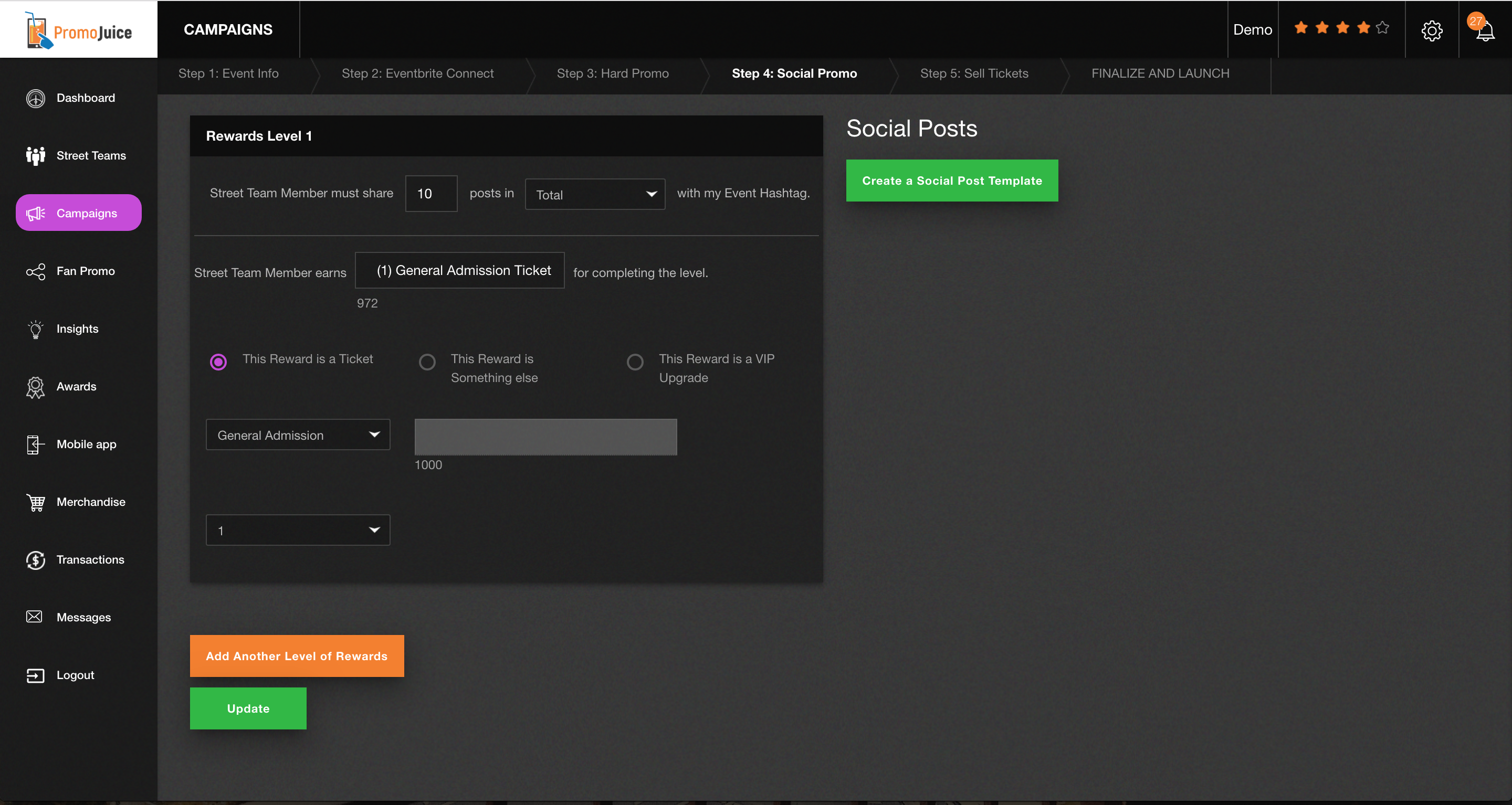 Examples: "Share 10 times on Facebook, Twitter, and/or Instagram" or "Share once a week on Facebook." As an incentive, you can offer free tickets, merchandise, VIP upgrades.. the options are limitless!
2. Build Out a Rewards Structure With Multiple Levels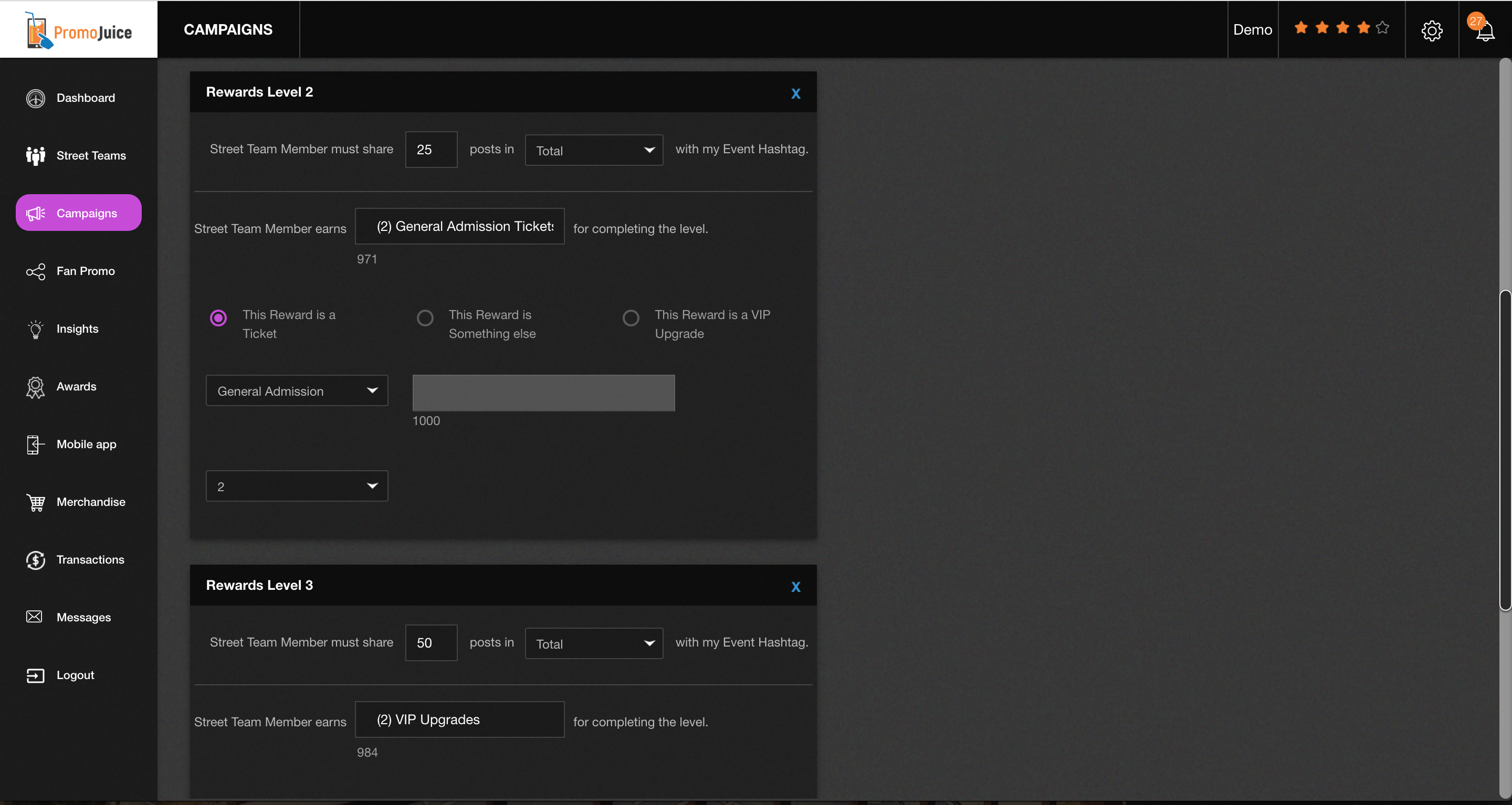 By creating multiple reward levels, you can both an obtainable goal with a small prize, and a more difficult goal with a bigger prize. While not required, this makes promoting more fun, engaging, and interesting for your street team members.
3. Create Social Post Templates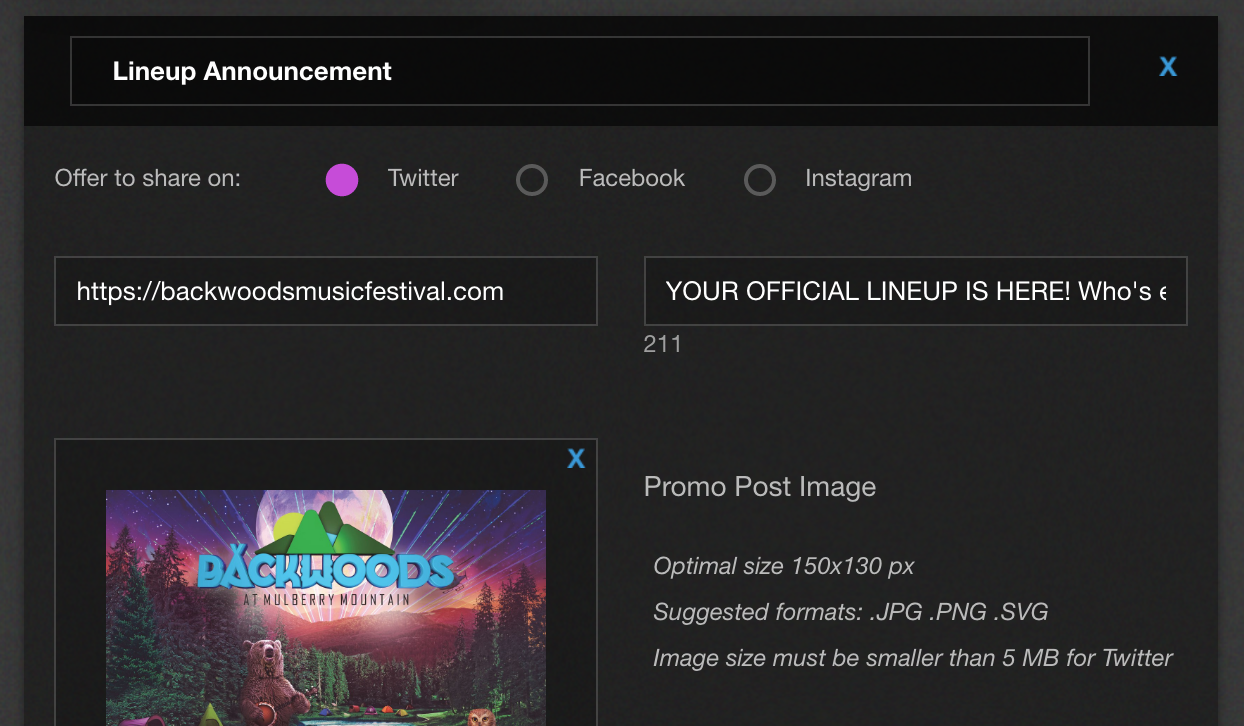 Just announced a festival lineup? Launching a ticket giveaway? Create a social post template on PromoJuice! Templates can include images, captions, and links. Once they're created, your street team members can share them to their Facebook, Twitter, and/or Instagram accounts directly from the PromoJuice mobile app. Sharing templates only takes a few seconds.
4. Start Saving More and Spending Less

Watch your organic reach increase, and your advertising budget go farther. Some music festivals who started using PromoJuice were able to spend $75,000 less on advertising their very first year using PromoJuice!
5. Combine With PromoJuice's Hard Promo Module For Even More Savings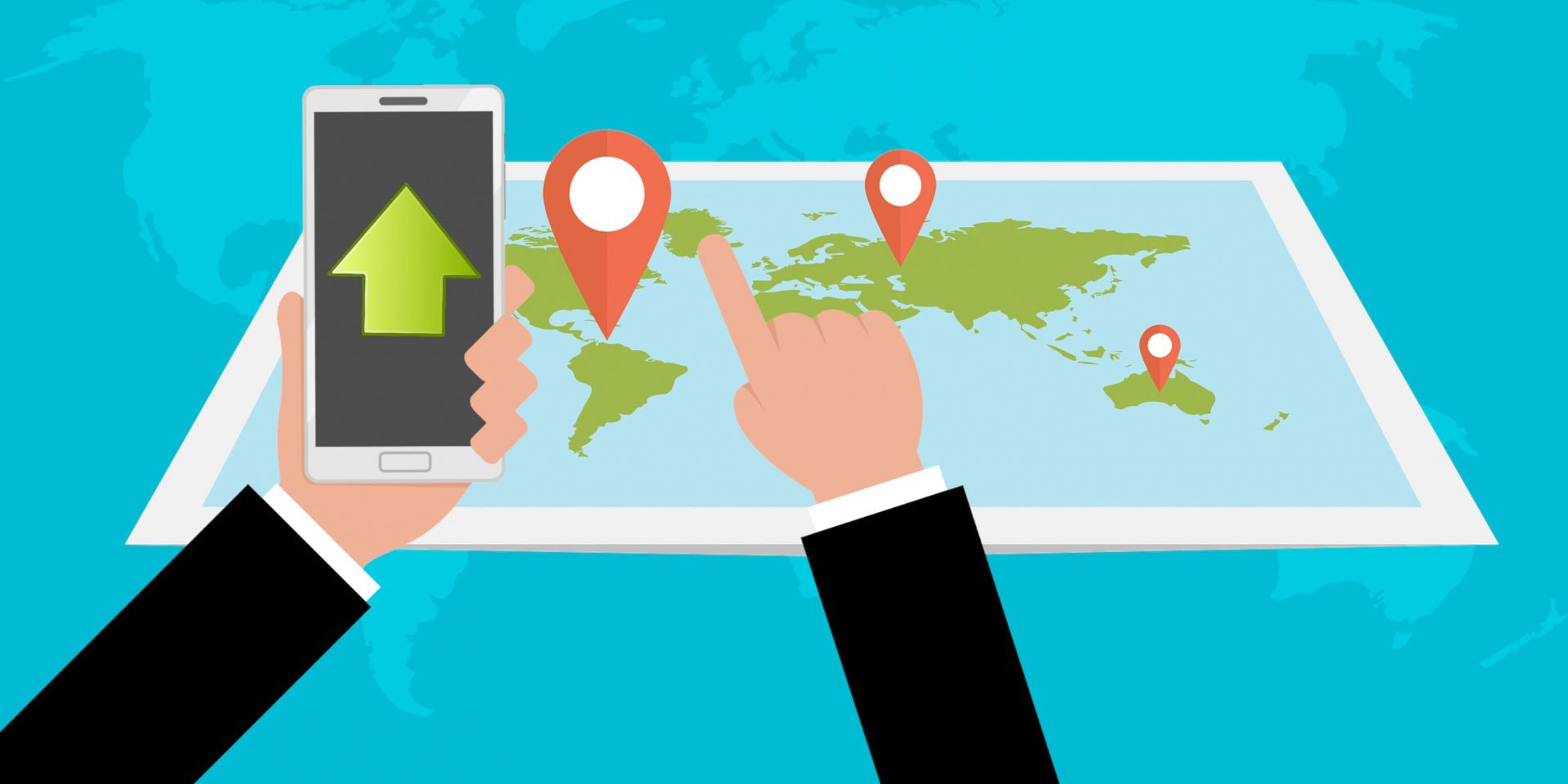 With the Hard Promo Module from PromoJuice, you can also manage your flier/poster program entirely within the PromoJuice platform. PromoJuice tracks the GPS location of every single flier and poster your team distributes, so you can promote more efficiently, and keep your valuable dollars from going to waste.