Safety needs to be your #1 priority in planning a music festival
We don't need to tell you how important safety is for large gatherings. Unfortunately, live music festivals have had security breaches and even tragedies, like the shooting at Route 91 Harvest in Nevada. The lives lost can never be replaced, and this is why event planners must prioritize music festival safety above anything else.
We want your event to be safe and successful. Through years of experience and research, we've put together the most important tips for scheduling and budgeting music festival security teams. Keep reading on to see how you can make a detailed plan, hire a first-rate security team, and more.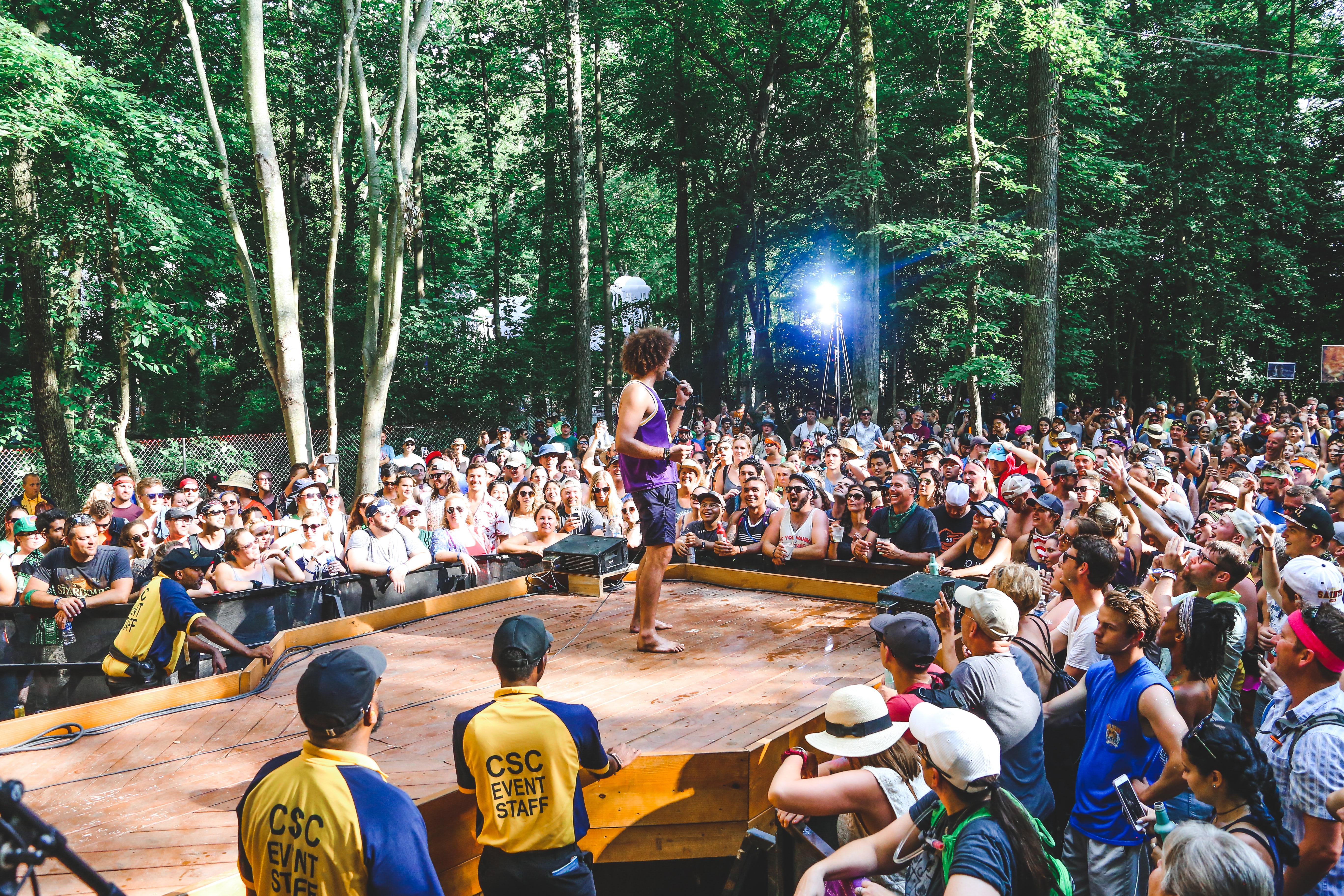 Tip #1: Have a solid plan in place before shopping security firms
When you're shopping around different vendors and staffing agencies for a music festival, the more information you have the better. You'll be able to streamline the process of interviewing agencies when you have your needs and goals defined at the beginning. This process requires critical thinking. To help you get started, here are some best practices for identifying security requirements for a music festival:
Before you do anything, talk to local law enforcement
Security requirements will vary from each city, so you need to contact local law enforcement about your music festival. You should ask them whether or not a police presence is required, and how many police officers you need to hire. Be prepared for the conversation by having all of the details ahead of time, like how many people are attending, if you're serving alcohol, etc.
You also need to find out their hourly rate. Prices can range from $71-$111 an hour in some cities depending on what rank they are, or if you're hiring them during off-duty hours. This is why the initial conversation is so important. The more information you have, the better assessment they can give you.
Have a risk assessment plan
This isn't just for security - this is important information for all of the event planners and department heads. A risk could be translated into many things. The top three risks to consider are risks that cause harm, risks that could damage expensive or irreplaceable equipment, and risks that could harm the future of the music festival. Check out this article to learn more about risk assessment for large events.
Consider the music festival size, hours of operation, and activities
Having an adequate amount of security staff is important for safety and creating a comfortable experience for the festival attendees. It should go without saying, but don't compromise event safety to sell more tickets. Make sure the security staff to attendee ratio is on point.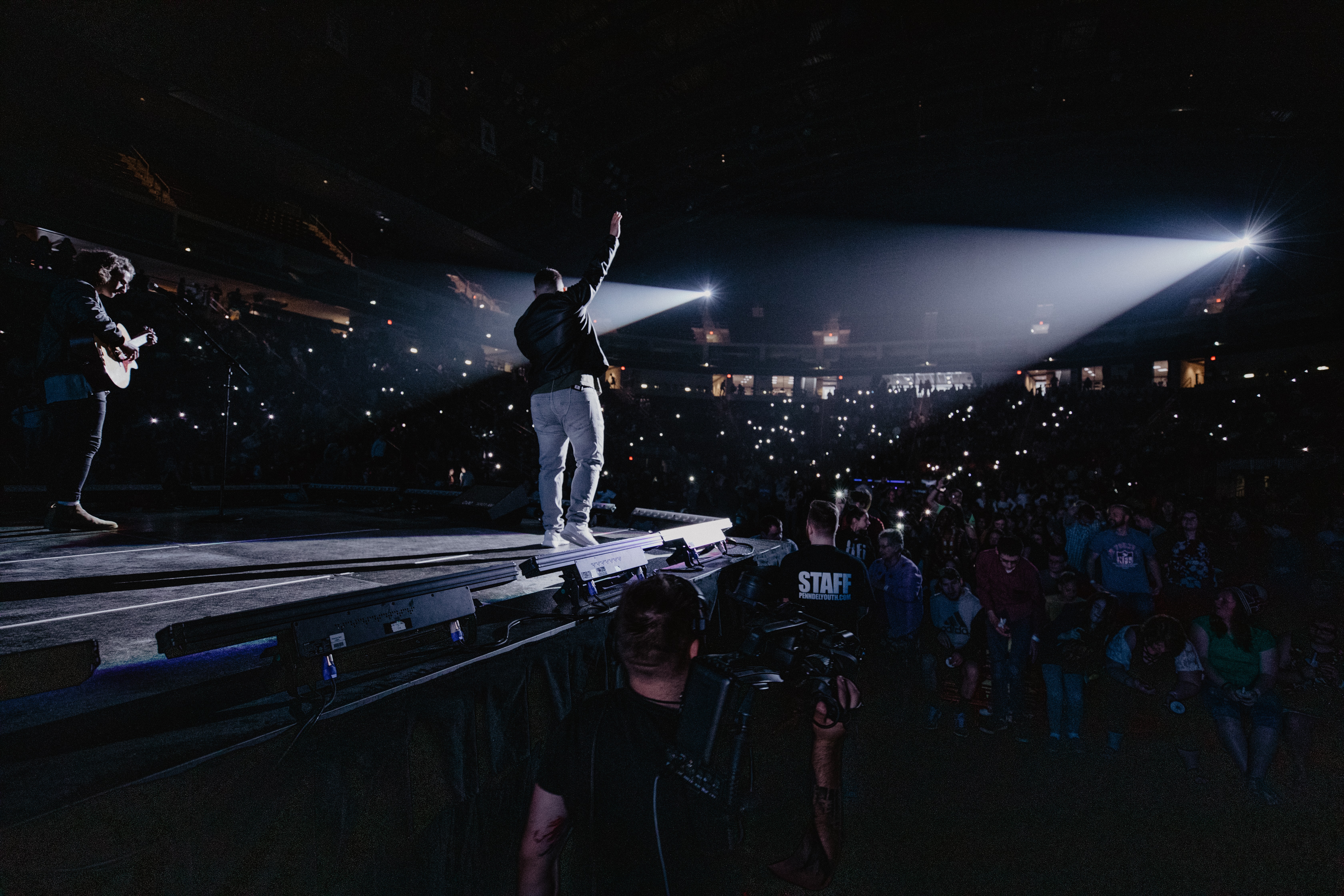 Tip #2: Hire a quality security team
The cliche still applies - quality over quantity! As mentioned above, you should never compromise security to sell more tickets, and you don't want to compromise security to labor costs. A security company with the expertise you'll need for the event might be more costly, but not as costly as the hefty fines and expenses that can come with an unsafe event.
Hire a team that specializes in large events
Security teams are hired for different types of jobs, so you want to make sure that the security company you use specializes in large events or concerts. If you're checking references and see that most of their experience is in private security jobs, then it might not be the right company to hire.
Not having adequate security is one of the worst mistakes you can make when planning a music festival. The team you hire has to have the proper training to handle large crowds, or you could be looking at a large problem with security. Remember, putting on a safe music festival is a priority one.
Make sure the paperwork is in order
Before hiring the company, make sure they are actually licensed to perform the security services your music festival requires. Check out their insurance policies, credentials, and references to confirm everything is all good before hitting the green light.
Arrange a visit to the venue
Even though you've done your risk assessment, go the extra mile and have the head of the security come visit the music festival venue and do their assessment as well. They might see something you missed. Also, you don't want the first day of the festival to be the first day that anyone from security sees the venue. That could lead to a very stressful opening day for everyone involved.
Tip #3: Use an employee scheduling software
The dark ages writing a schedule and using timesheets are long over...so don't get stuck with the old-fashioned ways of scheduling your security team. Employee scheduling software is the most efficient way to schedule security staff. Using tools like this takes out the uncertainty of whether or not you covered all of your bases. There are a few other added benefits to using employee scheduling software, like
24/7 access
Avoiding overtime
Better communication
More efficiency
Using employee scheduling software is more efficient than manual timesheets. New scheduling software has the ability to manage tasks, security assignments, reminders, and much more. Think of it this way, these systems are designed to save you a lot of man-hours from planning and scheduling. What used to be a tedious and lengthy process is now simple data entry.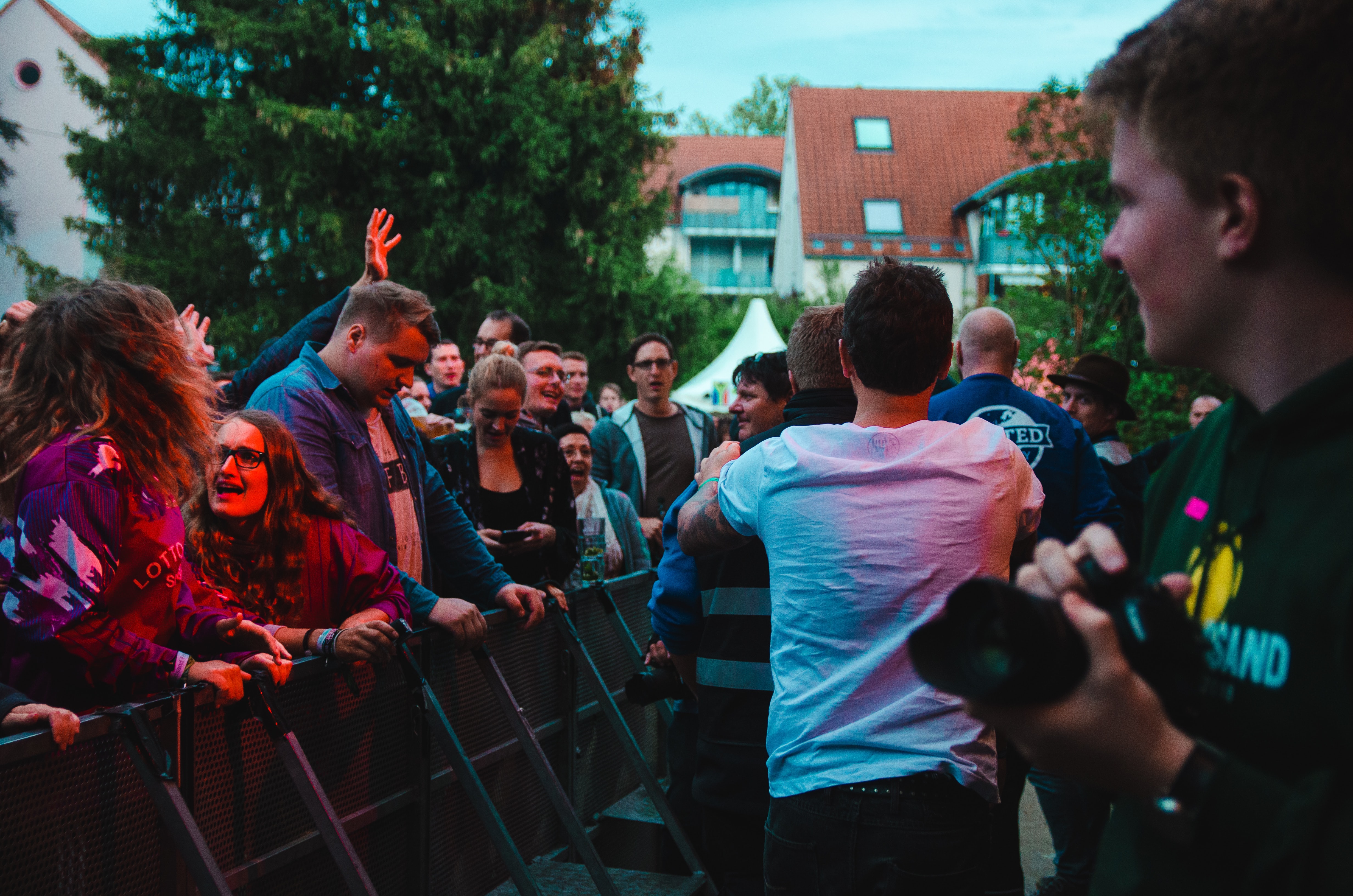 Tip #4: Don't forget the equipment
Each key security employee needs a radio, and many also require golf carts to do their job at a music festival. Adequate transportation and communication among staff are crucial, especially when it's a large venue like Backwoods at Mulberry Mountain.
Golf carts are a necessity for festival employees that need to get across the grounds in a short amount of time. While a security team employee will most likely be stationary, security captains or area supervisors need to have transportation. Don't forget that other music festival staff outside of security teams might need golf carts as well, such as shuttle services, transportation for disabled attendees, etc.
Security teams and other music festival employees need to communicate without worrying about cellular signal - something we all know can be spotty at our beloved venues. Radios are the safest option for people to report incidents, get updates, and most importantly, alert all personnel of emergencies.
Find out if the security company provides their workers with golf carts or radios. If they don't, you'll need to find out how to plan and budget for these items. Take a look at our guide to event golf carts and radio assignment budgeting to find out how many golf carts and radios you need and how much it'll cost.
Tip #5: Save time and stress with a budgeting tool
Just like employee scheduling software, a budgeting tool is an efficient money-saver. You'll spend less time doing math and more time in other areas that need your attention. Once you've gathered the initial information from the beginning of the guide, entering the information into a budgeting tool is a simple process. Discovering the right tools for your music festival isn't always easy, which is why we made a free security teams budgeting tool for you to download.
After following this guide, you'll have a top-notch security company trained to keep your music festival safe and secure with the support of local law enforcement. Now you're ready to determine your budget and move on to the next step. Download our free tool below to get started.