Getting creative with industry changes
The Music Industry has evolved into a different kind of business since Coronavirus has impacted the world. Being an artist or musician during a global pandemic is a challenging career because the typical revenue streams are completely cut off when COVID-19 regulations keep everyone inside and apart. Live music is to be heard live in person and with people around you; it's hard to make musical experiences feel the same when there is an illness circulating everywhere.
If you're an artist who is producing or writing your own music, or someone who just wants to musically put themselves out there to be seen and heard, your options of sharing your music are quite limited today. Events are canceled as far out as next summer, and we are all uncertain of what is yet to come. Artists and performers have to get creative with how they are going to create an income.
Promoting your music at home
We want to share with you 5 different ways that you can promote your music from your house that will allow you to make money all while staying home and distancing from others. It's important for the industry to continue growing and for artists to continue sharing their music.
#1 Social media
The first way that you can promote your own music from home is to create social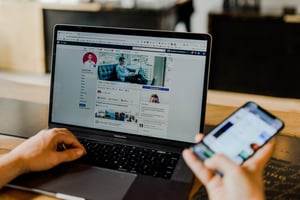 media accounts to promote and share your music. By creating accounts on these easy, free, and highly popular platforms (Twitter, FaceBook, YouTube, Instagram, etc.), you are able to reach an unimaginable amount of people. When you frequently share content about your music, life, and other interests, you will gain a following if people enjoy what you share. Engaging with fans on these platforms is also important so that you are genuinely connecting with people and reaching fans that appreciate your music. This promotion tool can be highly effective because having access to these platforms allows other people to share your content to even MORE people!
#2 Blog or website
The second tip we have to share when it comes to promoting your music from home is to create a blog or website. This can be really easy to learn and do yourself using a free site building platform. With access to a website, you can have a blog on-site to share written content about yourself as an artist, your process, and any updates on your music. Having a website as an artist allows millions of people to find information about you, access to your music, and to stay updated on your releases. You could even sell merchandise on a website for additional income.
#3 Streaming platforms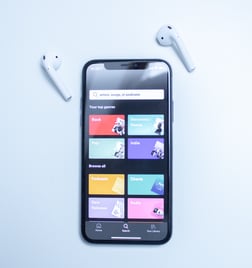 Our third suggestion to successfully promote your music from home is to reach out to streaming platforms like Spotify. If you're really serious about getting seen on Spotify and collecting royalties, there's a few ways you can do it. If you're not an established Spotify artist yet, you can find playlists that seem similar to your music style and reach out to the creators. Suggest adding your music as an addition to their playlist to get your music heard by people who are already on Spotify!
If you are a verified artist on Spotify, utilizing the 'Spotify for Artists' tool is even more helpful when it comes to streaming engagement and promoting yourself on Spotify. It could be beneficial for you to create your own playlists of what you're listening to on Spotify, share the playlists you're featured in and give access to those playlists; these suggestions can increase your streaming numbers massively. Once you have been on the platform and your numbers have grown a bit, it's important to share if you're featured in Discover Weekly and Release Radar playlists.
#4 Media outlets
To go off of our last tip, we also suggest a great way to promote your music from home is to reach out to music blogs or local music publications/ businesses. If they prove to have an interest in you and your music and what you're doing to continue your business, they may be able to help promote you by writing articles about your music and generating even more engagement with your music, name, and internet presence. It's important to maximize your options of channels that fans and other artists can engage with your content.
#5 Live streaming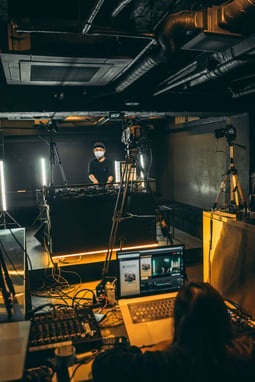 The last suggestion that will promote and profit you the most is to host live stream events. As an artist, a really important way to engage with fans today is through video streaming or live streaming. You're able to do this on social platforms like Facebook and Instagram for short periods of time, but if you want to actually profit off of a live stream event and want to make it bigger than just a short stream on social media, you can host an event and charge ticket access to it!
Live stream benefits using PromoTix & PromoStream
There are tons of live streaming platforms out there, but we think that our platforms, PromoTix and PromoStream can maximize your profits and provide you the best quality live stream for you to share your music. PromoTix is our ticketing site where you can charge for any amount of tickets, with no fees! PromoStream is our live stream site where you can host your stream with the best video quality and security. When you host a live stream, it excites people into participating and engaging with an artist they enjoy. Giving exclusive/ limited access to the live stream ensures that people will want to buy a ticket because this is an exclusive event that not everyone can have access to.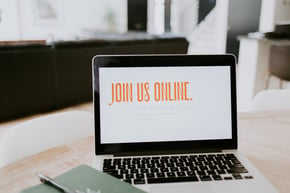 Utilizing PromoTix is a great way to promote your music from home because it allows fans to talk with you as an artist, hear your music and see you perform! It's an intimate concert-like experience that allows artists and fans to interact during a global pandemic. We can adhere to COVID-19 guidelines, follow social distancing rules, and even quarantine while interacting and celebrating music.
If you're interested in using PromoTix or PromoStream to live stream and promote your concert from home, check out more information on our website to watch a demo of our system or read about more of our features!