Featured photo by

Antoine julien
Increasing event revenue is an important aspect of any show or event being put on. One of the best ways to do so is by increasing VIP table revenue. By targeting VIP tables, it is easy to track revenue and produce measurable ways to improve both customer experience and venue profits.
In the music and entertainment industry, it is important to remain innovative. According to Booking Protect, sometimes thinking outside of the box leads to a higher return on investment than continuously spending money on bigger and better things and hoping for the ideal outcome.
In this article, we will discuss different strategies and ideas that can be implemented to help record and track VIP table revenues and strategies.
1. Utilize VIP table service packages
Every fan purchasing tickets to see their favorite artist in a live music setting wants to feel special. Many even make plans to travel to attend these shows and see their favorite performers. By implementing a VIP package right from the get-go, fans are given the opportunity to upgrade their tickets, and the venue receives nearly pure profit.
In order to appeal best to a wide variety of fans with various levels of income, it is often best to offer tiered versions of VIP packages. These can range in number, but each additional tier must offer more benefits, as consumers are paying more for them. These can be easily marketed by the artist to appeal more to die-hard fans. By promoting VIP tickets and access as exclusive or competitive to purchase, more fans are going to rush to purchase.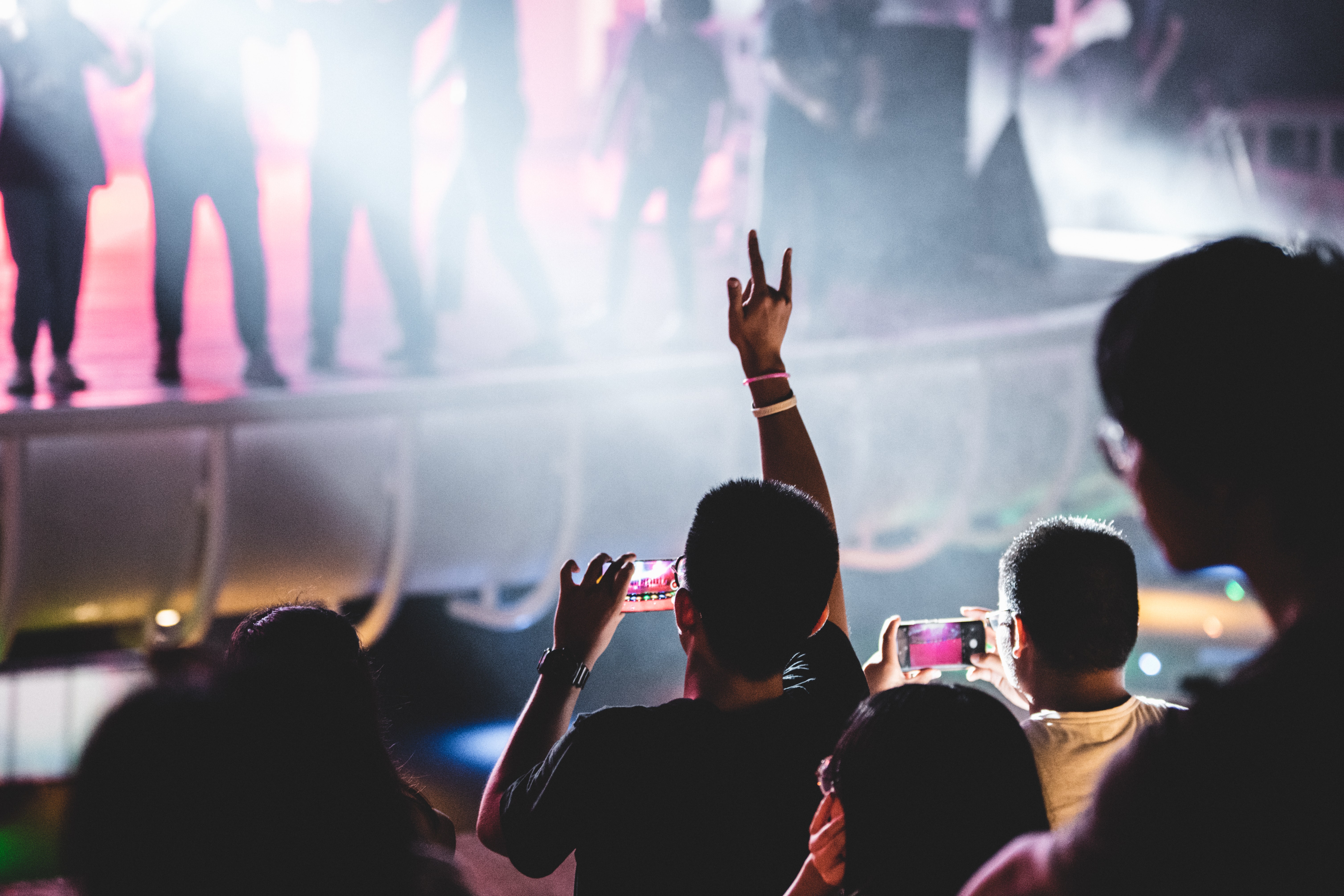 photo by

Wan san yip
The following is an example of a successfully implemented VIP tiered system:
VIP gold:
Meet and greet with opening and headlining artist before the show

Access to artist Q&A

Early access to the merchandise table

Skip the line, first to enter

Preferred VIP seating area

Free exclusive tour merchandise bundle and VIP laminate

Voucher for one free drink

One general admission ticket to the show
VIP
silver:
Access to artists Q&A

One general admission ticket to the show

Early entry to the venue

VIP laminate

Voucher for one free drink
VIP bronze:
One general admission ticket to the show

VIP laminate

Early entry to the venue
General admission (GA):
One general admission ticket to the show
As demonstrated above, the top tier of the VIP packages includes the most value. When reading the different options, it is clearly the most desirable. However, any of the VIP tiers offer additional income when fans choose to purchase an upgrade over a standard general admission (GA) ticket.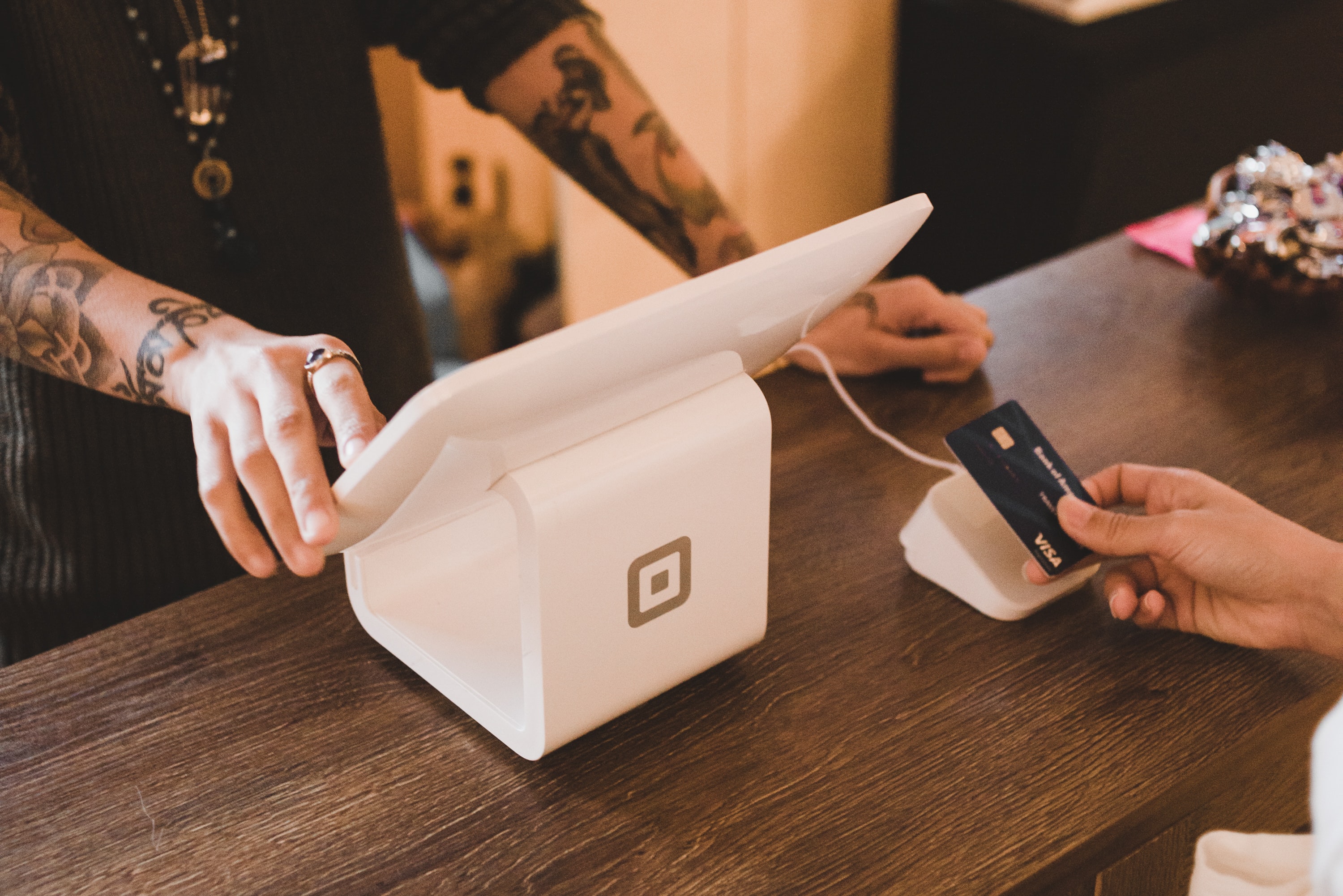 photo by

Clay banks
2. Merchandise sales
Offering merchandising is a simple way to acquire more revenue for the band and the venue. While these pieces are often expensive, many fans are willing to make the investment to support their favorite artist or band.
Merchandise accounts for a significant portion of sales as well as being a large factor in artist revenue. According to BBC Radio, merchandise sales account for nearly 3.1 billion in 2016 alone.
3. Audience analysis
In order to cater best to your target market, knowing what your audience does and doesn't like is crucial. For example, while having VIP seating and tables available at an upcharge works well with older audiences, but does not work as well with college-aged audiences. It is often helpful to research the demographics listening most to the band or genre your venue is planning to book.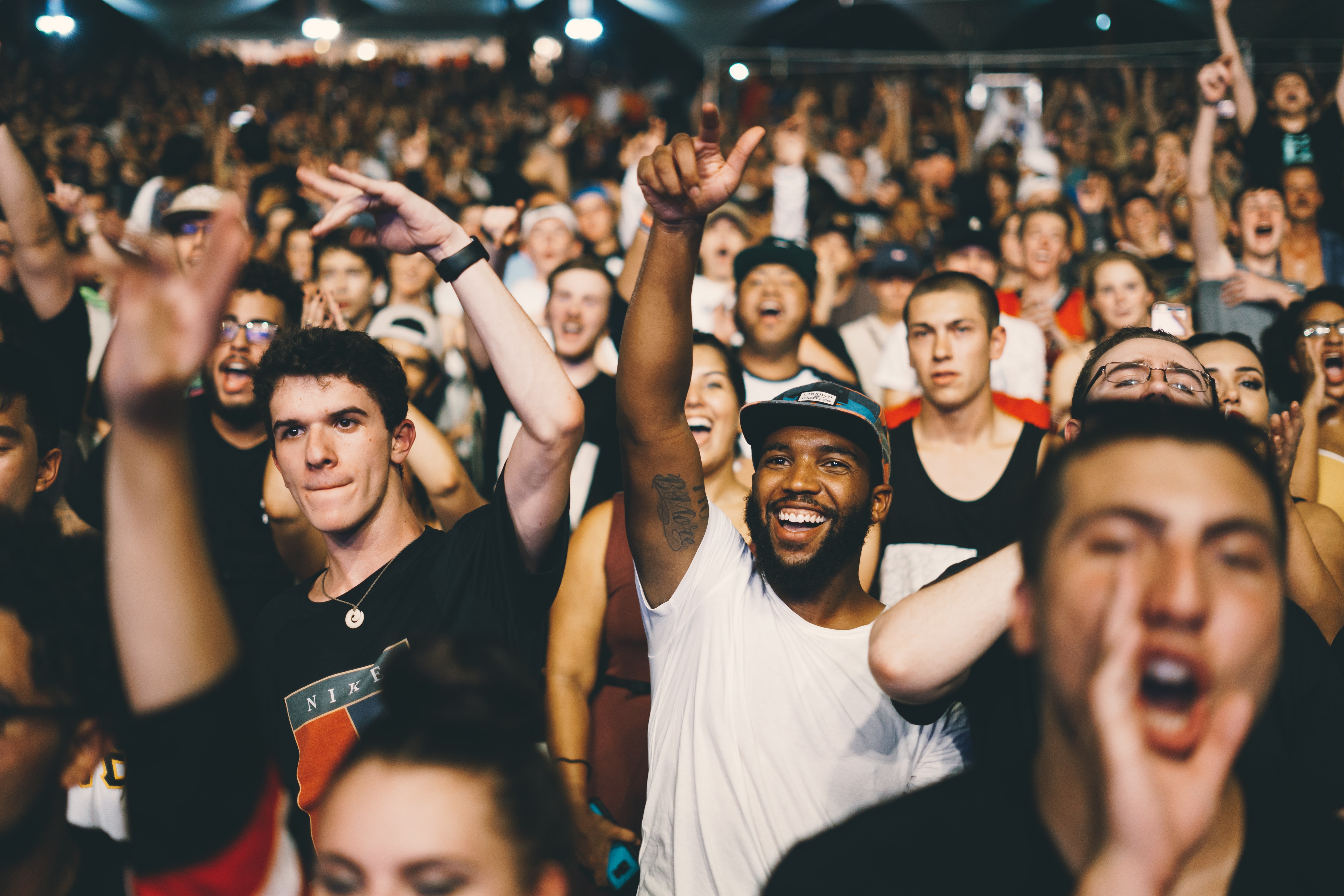 photo by

Nicholas green
This way, VIP investments can be made while targeting the correct anticipated audience. This allows you to optimize VIP table reservations by making data-informed decisions and choosing genres intentionally.
4. Utilize giveaways
While this may sound counteractive since tickets are being given away, the outcome is typically the opposite. Giveaways enhance fan excitement for the event and increase attendance significantly. By marketing giveaways as opportunities for the VIP experience, fans are able to visualize themselves in the environment and develop a sense of ownership over the idea.
Obviously, not all fans can win, but drawing their attention to the idea of potential provides many opportunities for fans to get attached to the idea of being a VIP ticket holder. This also provides amplified awareness surrounding the event and allows word of mouth to circulate further.
Eventbrite offers a few suggestions to attract more fans to VIP giveaways:
Tag a friend - doubles the number of consumers who see the giveaway and become aware of the event

Sweepstakes - by entering in these types of contests, fans often consent to be added to the mailing list and receiving exclusive coupons, announcements, and updates

Social influence - utilize artists and influencer accounts to promote contest and event publicity
5. Automatic sync and real-time purchasing
One thing fans enjoy is convenience. By offering automatic synchronization in real-time that showcases table options and VIP packages, fans are able to make decisions faster and more efficiently.
This leads to increased ticket sales and ultimately increased VIP tables and ticket holders. Showing pricing options upfront while providing an option to purchase right away drives fans to make the investment faster. As well as increasing fan sales, this creates an easy way to track ticket and table sales, VIP sales, and expected attendance at an event.
6. Tailor the pricing
Event and VIP ticket pricing encompasses so much more than numbers; this is a strategy that takes years of data, psychological analysis, and research to set efficiently. According to Event Manager Blog, a simple trick to determine if prices need to be increased is to raise event prices if the event sells out in minutes and there is still a line waiting.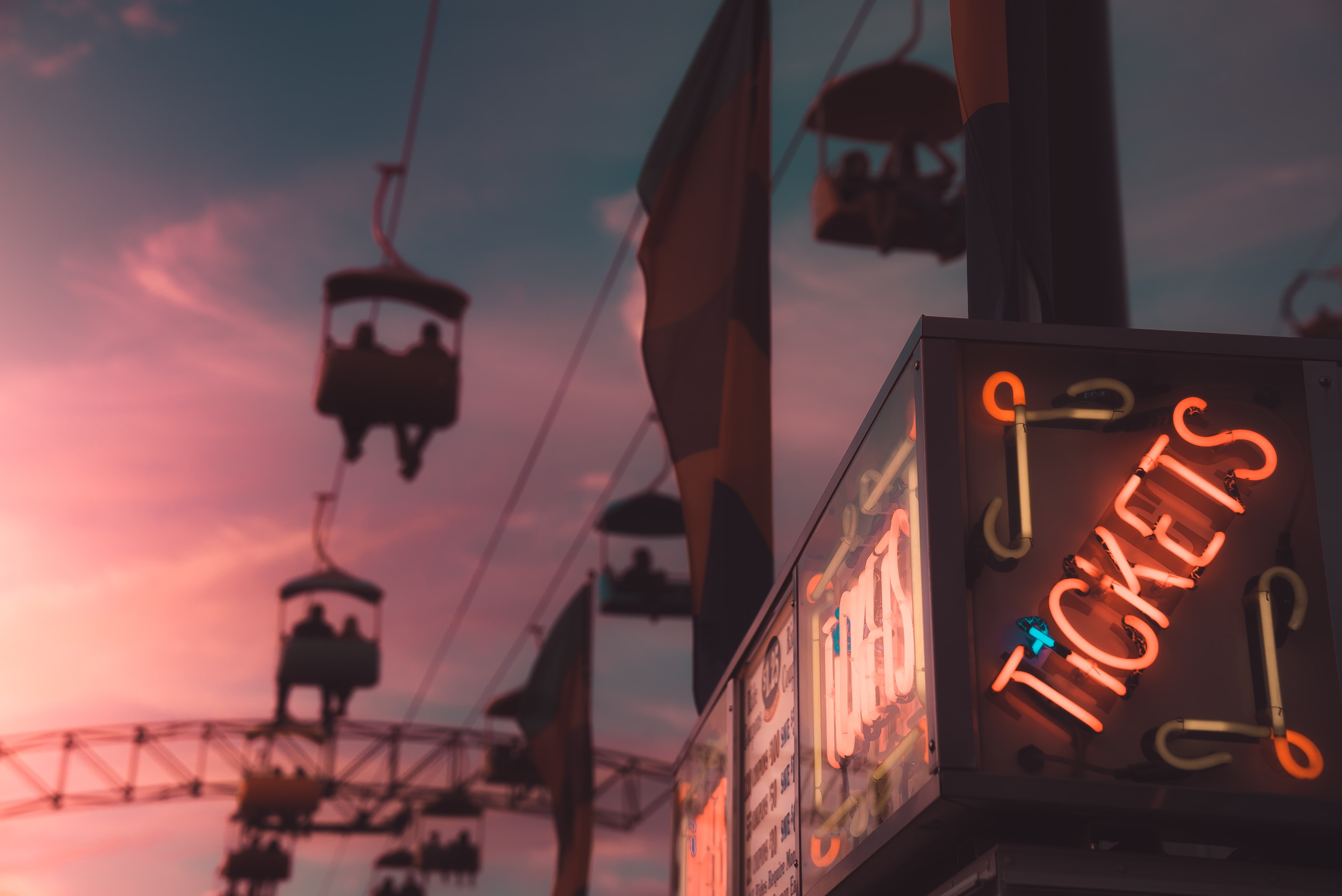 photo by

joe yates
The following are popular pricing strategies used to maximize revenue:
Early bird pricing: offering discounted prices for those purchasing early. Specify the dates and discounts clearly

Show a countdown: this drives future ticket holders to purchase sooner

Flash sales: creating sparks of interest when ticket sales are low
7. Ignite VIP sales through marketing
Now that fans know VIP options are on the table, the best way to increase the likelihood of purchase is by marketing it well.
Be sure to use a strong marketing mix in order to be on the radar of all potential fans. By targeting the groups individually, marketers are able to cater to numerous target segments. Something important to recognize is the importance of social media marketing. As more and more generations frequent online devices, digital is the way to go. By using organic and paid marketing efforts, more fans will become aware of all of their options.
Overall, the best strategy to increase VIP tables is done through marketing the event and the options. These tips provide the basis for generating awareness, offering incentives, and breaking down the VIP options in terms of tiers. At PromoTix, we offer a free downloadable spreadsheet that is available to assist with determining ideal genres for your venue. Download below!