Why live streaming is taking over
Screen time has rocketed by 47 percent on smartphones and tablets. We are connected to the internet now more than ever, but at what cost?! It's clear that this trend has taken a toll on traditional cable companies. According to a study done by Survey Monkey, "60% of those that use both cable or satellite AND streaming services say they're thinking of dumping cable/satellite in the next 12 months." Even with compelling service bundles created by cable companies like Spectrum or Time Warner, customers are "cutting the cord" and choosing to put their money towards live and pre-recorded video streaming services.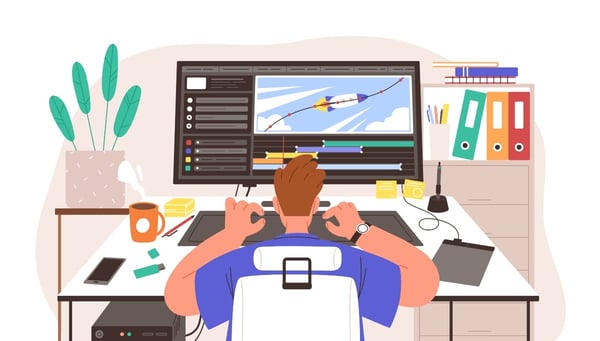 So why is live streaming competing with cable? By relying solely on the internet, streaming services allow for smoother service. With smart TV applications constantly updating, customers are happy to continue using their devices to stream and watch videos. Not only that, but the convenience of being able to stream television shows, films, or concerts at any point in time has become extremely popular. The statistics show that "about two in five American households now subscribe to a video streaming service like Netflix, Amazon Prime, or Hulu Plus."
Cable TV vs. streaming
Even with video streaming rising in popularity, it is unlikely that Cable TV shows will disappear anytime soon. There's a certain appeal to watching a story unfold at specific times with the rest of the world, and having to wait in suspense to see what happens next. On the flip side, being able to "binge watch" a show from beginning to end at any time is a convenience that is hard to pass up.
Accessibility and price are two areas where there is a clear winner. Streaming services allow for streaming on multiple devices, whereas with cable TV, a cable box has to be physically installed in order to view the content. Even more enticing, the average cost of cable TV is about $100, while streaming platforms charge less than a quarter of that price around $12. While cable subscriptions typically come with far more content, most people with cable TV tend to only watch a handful of their favorite channels.
Looking into potentially hosting your own live stream soon? Check out our FREE PDF guide on "How to Live Stream Your First Event."
With pressure building sports channels, gameshows, and television series are transitioning into the world of video streaming with increased regularity. As content becomes cheaper to purchase, easier to access, and more convenient to watch, consumers are hard-pressed not to switch over to video streaming in today's market.
So which demographics are most susceptible to video streaming? According to Prague Post, "most of the people who prefer online streaming are under the age of 17 to 25 years." Younger generations are used to having quality entertainment at the end of their fingertips, which has contributed significantly to the industry shift that we're seeing today. How people consume entertainment has changed both culturally and fundamentally, suggesting that the trends are likely to continue. Watching what you want, how you want, and when you want it is the driving force behind the switch to video streaming.
How cable TV fights back
Many cable companies around the world have begun to develop strategies in order to stay relevant in the video streaming age, such as joining forces with streaming platforms and integrating online programming. These strategies have been surprisingly effective: although the popularity of streaming services are increasing, cable television is not dying at rates we would have expected.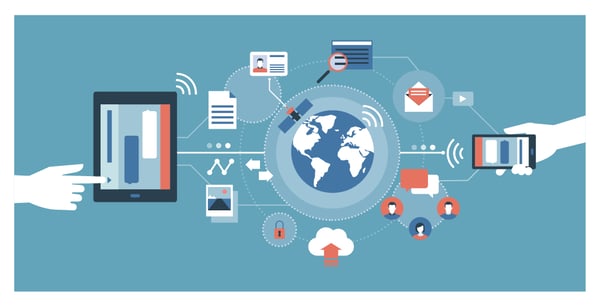 As a result, cable TV companies have transformed themselves into something entirely new for the consumer. By adapting to the market, companies like HBO and AT&T WatchTV are beginning to find solutions to gain back customers.
Downsides of streaming?
Although video streaming has its clear benefits, there are still some areas where cable TV definitely wins out. During quarantine, many streaming platforms struggled because of limited bandwidth, i.e. number of concurrent viewers which increased dramatically during this time. KilltheCableBill projects that "Netflix users are streaming shows and movies for over three hours a day on average while quarantined."
The quality of these streams is also a major factor as to why people may decide to hold onto their cable plans. When streaming platforms become overcrowded, they may glitch, slow down, and buffer, annoying consumers. Quarantine showed us that many video streaming platforms have a ways to go before these concerns are finally put to rest.
One new streaming platform, PromoTix, is tackling this specific issue head-on. It uses proven technology to broadcast high quality video with some of the fastest speeds in the world (only 1 second of latency worldwide). On top of that, anyone can be a content creator on PromoTix: which means cooking classes, tutorial videos, and health & wellness sessions are all fair game!
If you're interested in potentially hosting your content on PromoTix, click the button below.