"Soak up the sun, the fun and the best in country music at the Kicker Country Stampede."
For over twenty years, Country Stampede has been serving up warm Kansas sun, ice cold beer, freshly cooked burgers, and a stage for the hottest Country acts in the world to come and play. Since their very first festival in 1996, Kicker Country Stampede has grown to become the largest annual music festival in the state!
About Kicker Country Stampede 2019
The 3-Day camping festival will be taking place at Tuttle Creek Lake State Park, north of Manhattan Kansas June 20th - June 22nd, 2019. If you guessed that their 2019 lineup is absolutely stacked with Country heavyweights and superstars, well... you would be right! Jason Aldean, Old Dominion, Jake Owen, Clint Black, and Michael Ray are only a few of the announced acts that will be gracing their main stage later this summer. Boasting three unique stages and "Carlos O'Kelly's Radio World," if you can make it out to Tuttle Creek this summer, this is the party you don't want to miss!
(Promotional Programs Now Closed)
Don't forget to grab your tickets here: https://www.countrystampede.com/tickets
We'll see you at Kicker Country Stampede 2019! Yee-haw!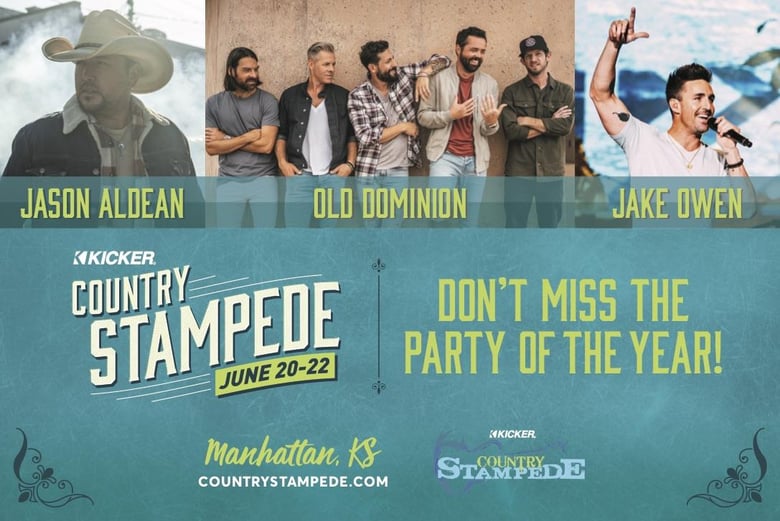 (via Country Stampede)