COVID-19 information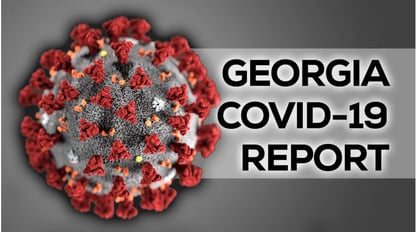 On October 30, Governor Kemp issued Executive Order 10.30.20.01 which extends the Public Health State of Emergency in Georgia. This Order extends the State of Emergency through December 9th, 2020. Additionally, Governor Kemp issued Executive Order 10.30.20.02, extending the "Empowering A Healthy Georgia" Order until 11:59 PM on November 15th, 2020.
The extended Order maintains previous social distancing guidelines, along with the ban on gatherings of more than 50 people, unless individuals remain six feet apart. Additionally, the nationwide mask mandate is still in effect as the state is experiencing a higher number of Coronavirus cases on a statewide level. This page is here to provide public health guidance to event holders in Georgia as we continue to battle the Pandemic.
Temporary outdoor fairs, festivals, or other events may be held so long as they comply with the following requirements of Executive Order 11.13.20.01:
• The event organizer must ensure that the event adheres to the Order's guidelines for non-critical infrastructure.
• If more than fifty (50) persons are present in a single location during the event, the organizer must ensure that social distancing is maintained between groups of non-cohabiting persons.
• If fifty (50) or fewer persons are present in a single location, social distancing between groups of non-cohabiting persons is recommended, but not required.
• All food vendors at the event must follow the requirements for food service establishments outlined in Executive Order 11.13.20.01. Food vendors must also comply with the provisions of Chapter 511-6-1 of the Georgia Food Service Rules and Regulations applicable to temporary food service establishments.
Check here for Georgia's updated Executive Governor Orders 2020.
Check here for an update on Georgia COVID-19 cases in each county.
Check here for COVID-19 testing locations in Georgia.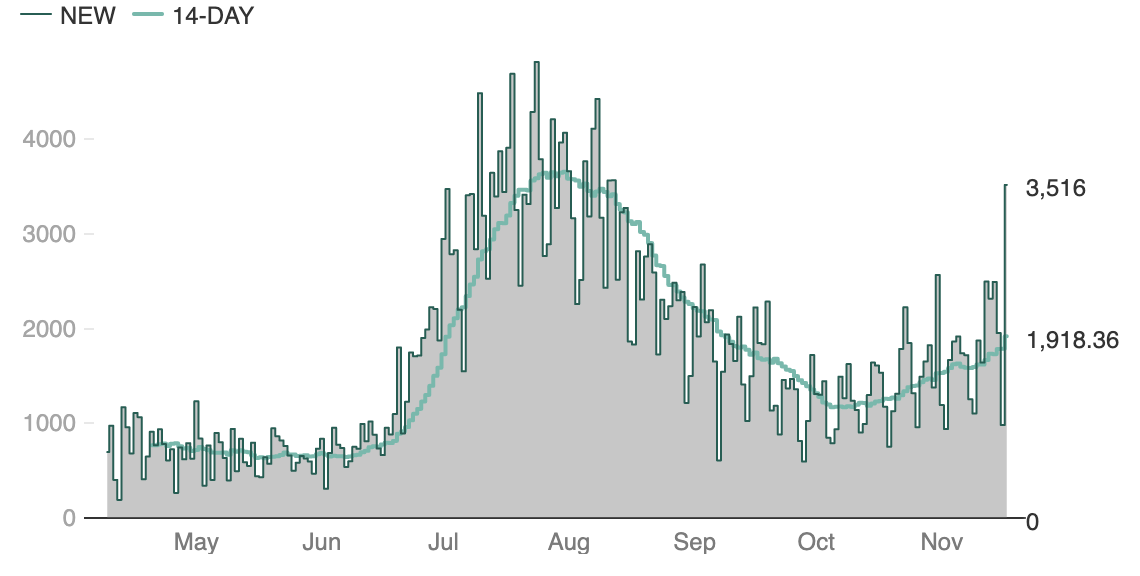 COVID-19 Cases in GA (Nov. 2020)
Coronavirus is still very present in Georgia as you can see in the graph above. The number of cases has been increasing recently.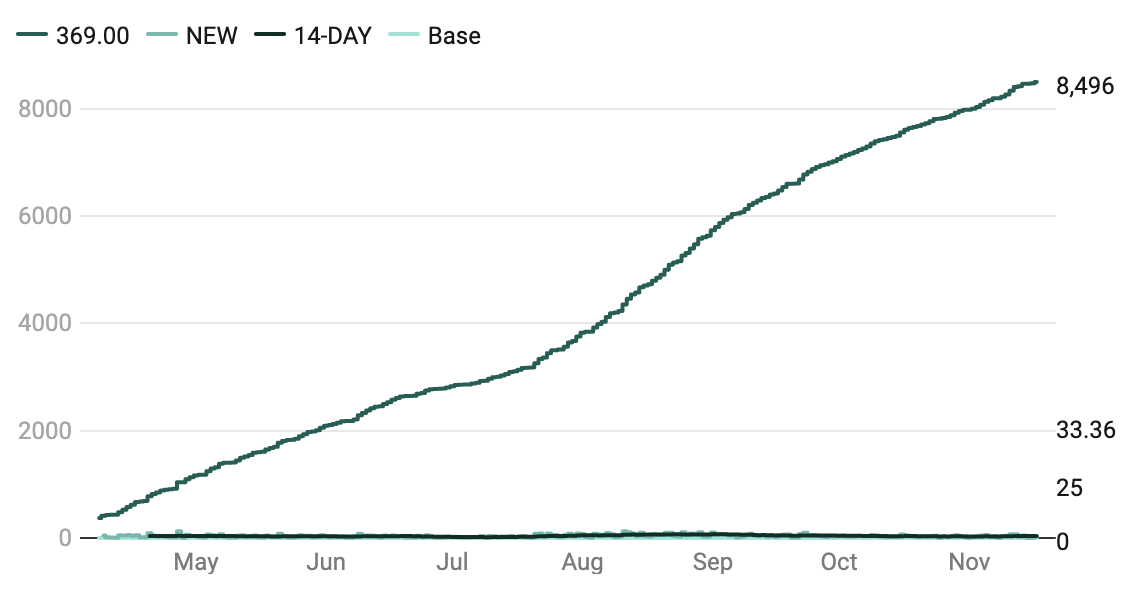 COVID-19 Deaths in GA (Nov.2020)
The death rate of Coronavirus in Georgia has steadily been increasing throughout the Pandemic. It is important that all guidelines are followed statewide to ensure that this rate can decline as soon as possible.
Navigating Georgia's COVID-19 Restrictions
What does this mean for large, social events in Georgia and their music industry?
Small concert venues in Atlanta, GA are holding socially distanced shows during the COVID-19 pandemic. Venues rely on concert goers to generate income, so many changes have been made in order to continuing hosting events while at the same time abiding by COVID-19 restrictions. Some venues are reopening for select shows at a lower capacity, with new policies focused on maintaining a safe environment for artists, the staff, and guests.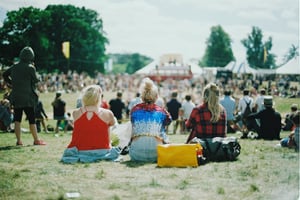 Recently, venues in Atlanta have cancelled their upcoming shows and are trying to reschedule as many as they can. For shows that fall through, they are issuing refunds or live streaming their shows instead. It has been very difficult for both small and large venues to generate enough income to stay in business during this time. Most shows have been cancelled and rescheduled for around April/ May 2021. With live show performances being the largest source of income, Georgia's live music scene is taking a hit with festivals being cancelled up until next April.
Although these circumstances are very unfortunate for venues as well as touring artists, new creative solutions have been introduced: such as drive-in concerts which are mandated and regulated by COVID-19 regulations and restrictions. Recent successful drive-in concerts have brought new hope for the live events industry. It is possible we may have to continue with these types of events until COVID-19 cases begin to decline. Many other U.S. locations have also held drive-in concerts within the last few months to keep the industry moving.
Another solution some event organizers and venue owners have turned to is live streamed events. All-in-one ticketing and streaming platforms allow event organizers to safely sell tickets to live streams. Using PromoTix combined with PromoStream is a simple way to start selling tickets to virtual events. If your company is interested in selling tickets to a live streamed event, contact us or learn more.
Changes being made for the future
What can small businesses and venue owners do during the COVID-19 pandemic to keep business alive?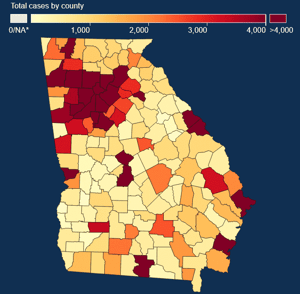 Nightlife areas in urban cities such as Atlanta, one of the COVID-19 hot spots in Georgia, remain open to VIP capacity which allows parties to eat and drink away from each other. Some venues aren't booking live music acts, and are instead playing music over the speakers. Few have permanently shut down, but many have lost quite a bit of business and are now trying to recover. On the map of COVID-19 hot spots in Georgia, the cities of Savannah, Atlanta and Albany have higher numbers of cases. These are cities where large, music-related events and concerts are popular.
The Covid Nightlife Guide proposes suggestions on how to properly reopen and run a small venue during the pandemic. This guide offers suggestions on COVID-conscious furniture layouts, how to accommodate guests and concert-goers safely, how to deep clean venues between performances, and more.
Regardless of the new policies being put in place, it's important that all policies are communicated properly to guests to ensure that they are following safety guidelines. Signs and other forms of messaging can help lead people in the right direction through a noisy, dark environment.
The ESA Reopening Guide includes tips on how to protect yourself and others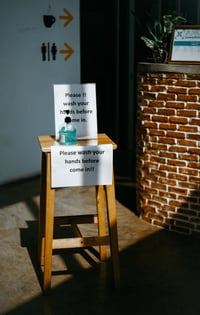 from contracting COVID-19. Normalizing practices like frequently washing your hands, sanitizing, having your temperature taken before entering places, and participating in social distancing practices are all included in this guide. It allows you to navigate all underlying circumstances that deal with battling the pandemic while keeping businesses open and maintaining a level of "normal" in society and all social aspects of music gatherings.
If you're an event organizer, venue owner, or other music industry-related worker, consider live streaming your concerts and holding them virtually. You can sign up for an account and create your first event for free below.
Georgia event/venue resources:
https://dph.georgia.gov/covid-19-
https://dph.georgia.gov/health-topics/coronavirus-covid-19
https://www.albanyherald.com/entertainment/georgias-music-industry-rocked-by-covid-19-pandemic/article_c5a76121-9cca-5e94-8cd2-dc62941d5519.html
https://liveforlivemusic.com/news/covid-19-concert-cancellation-tracking/
https://www.wsav.com/news/coronavirus/you-cant-do-live-music-to-go-music-venues-face-extinction-amid-covid-19/
https://www.bing.com/covid/local/georgia_unitedstates
https://www.gafp.org/covid-19-resources-and-information/
National Resources:
CDC: Considerations for Postponing or Cancelling a Mass Gathering
CDC: Steps to Plan, Prepare, and Proceed with a Mass Gathering
CDC: Follow-up After a COVID-19 Outbreak has Ended
CDC: COVID-19 Readiness Resources
Prevention of COVID-19
Looking to host an in-person or live stream concert? PromoTix is the only platform that combines ticketing, marketing, and live streaming all-in-one to help you throw more profitable shows. See for yourself by scheduling a demo below.