Level up your streaming
Time crawls by when you are waiting on video to buffer, if it even allows buffering! We have felt the painful drags while trying to live stream quality content. Not to mention, worst case scenario, when your live-streaming drops out entirely in the middle of your event or broadcast.
With technical glitches, people can begin to question your credibility and brand, hurting your bottom line. But do not let buffering or dropped signals get in the way of your quality live stream.
Try these few tips, to improve the quality of your live stream.
Take the time to do test runs
It might seem basic, but checking your audio and video quality is paramount! Implementing various test runs with your audio in different rooms, with different microphones, and double checking your video strength around the intended venue will help ensure that your live stream will run smoothly when it is time to go live.
Have a checklist to run through for all of your plug-ins, inputs, outputs, visuals, and hook-ups are connected and preloaded for things to run properly when you need it.

Invest in camera power
Live streaming directly from your phone can produce poor quality and low value. The caliber of your camera is the most important investment for your streaming gear stack. Low quality visual content can affect the attention and mood of your audience.
To have a greater impact in your live broadcasting, consider shopping around to find the best deals for 5 Star equipment. The higher quality experience for your users, the more you can count on repeat buyers and future referrals coming in for the next stream.
Read our Guide to Live Stream your First Event for a baseline about what kind of equipment to use.
Video platform is paramount
Boost your users' virtual experience with a platform that will wow and be simple to use, which starts at purchasing access, loading the stream, engaging with you or others, and ends with you signing off from the broadcast.
Another heavy consideration is picking a live streaming platform that meets all your needs as a presenter or host.
Do you want share options? Do you want a live chat? What do you need to produce the best results for your content? Will you have multiple inputs? Will you be moving around a venue or sitting in a studio?
Identify what requirements you demand from a platform before you buy.
With PromoTix, we have a variety of avenues for you to reach larger audiences, increase sales streams, and host a quality live event that can load on any device, anywhere in the world.
Easily engage with different audiences, sell tickets to your events, have registration pages ahead of time, and increase attendance by interactive live streams with PromoTix.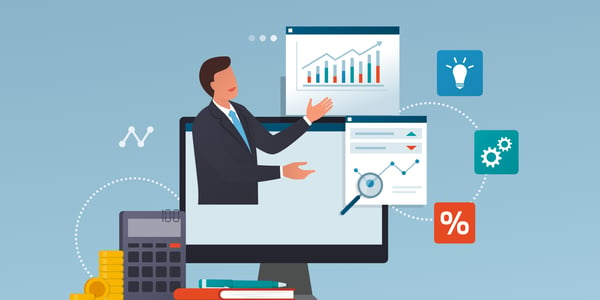 Sufficient internet speed
Internet connection is one of the most important aspects when hosting a live stream. We just put it at #4 to make sure you were paying attention. This is where you literally have a need for speed to ensure smooth, uninterrupted streaming for your audience members.
If you can, and this is a strong hint, make a direct connection from your router to your device with a hard wired ethernet, gold tipped if you are privy.
Time not on your side? Then to ensure a clear wireless signal, position the streaming device closest to the router as possible.
Do not forget to close any background applications and unused browser tabs or windows while live streaming.
Conclusion
Stream quality can either make or break your credibility in the live entertainment industry.
Whether you are an old streaming pro or this is your first go at expanding your professional offerings, it is always better safe than sorry when it comes to your quality set up.