Pre-sales are a great way to sell tickets for events before the public. You can use them to drive more ticket sales, reduce your last minute marketing costs, and boost your attendance. But, how can you make the most of them? This article will explain why event ticket pre-sales are better than door sales, pricing strategies for your event, and event ticket pre-sale statistics. Here are the most common methods for event ticket pre-sales.
Why pre-selling tickets is better than door sales
Pre-selling event tickets has many benefits. For one, it allows event organizers to determine how many tickets will be sold before the event, thereby allowing them to test different selling strategies. Another benefit is that people who buy tickets at the door will not get early-bird discounts, meaning they will have to pay full price for a ticket. This is an obvious drawback of door-sale tickets, and a leading motivating factor for driving pre-sales. For this reason you'll want to price your pre-sale tickets slightly less expensive than your door sales.
If you want to get the most money out of your event, offering a discount to early birds creates a sense of urgency and encourages more people to buy tickets early. You can also use this opportunity to raise funds by offering early-bird discounts. In addition to attracting early bird buyers, these discounts also allow you to collect more information on your target audience and gauge their level of commitment to your event.
Another benefit of pre-selling event tickets is the ability to control ticket prices. While some event organizers still opt for door sales, some events will sell out ahead of time. There's nothing like going into an event with all of your tickets pre-sold, knowing you have a profitable venture on your hands before the first person even shows up.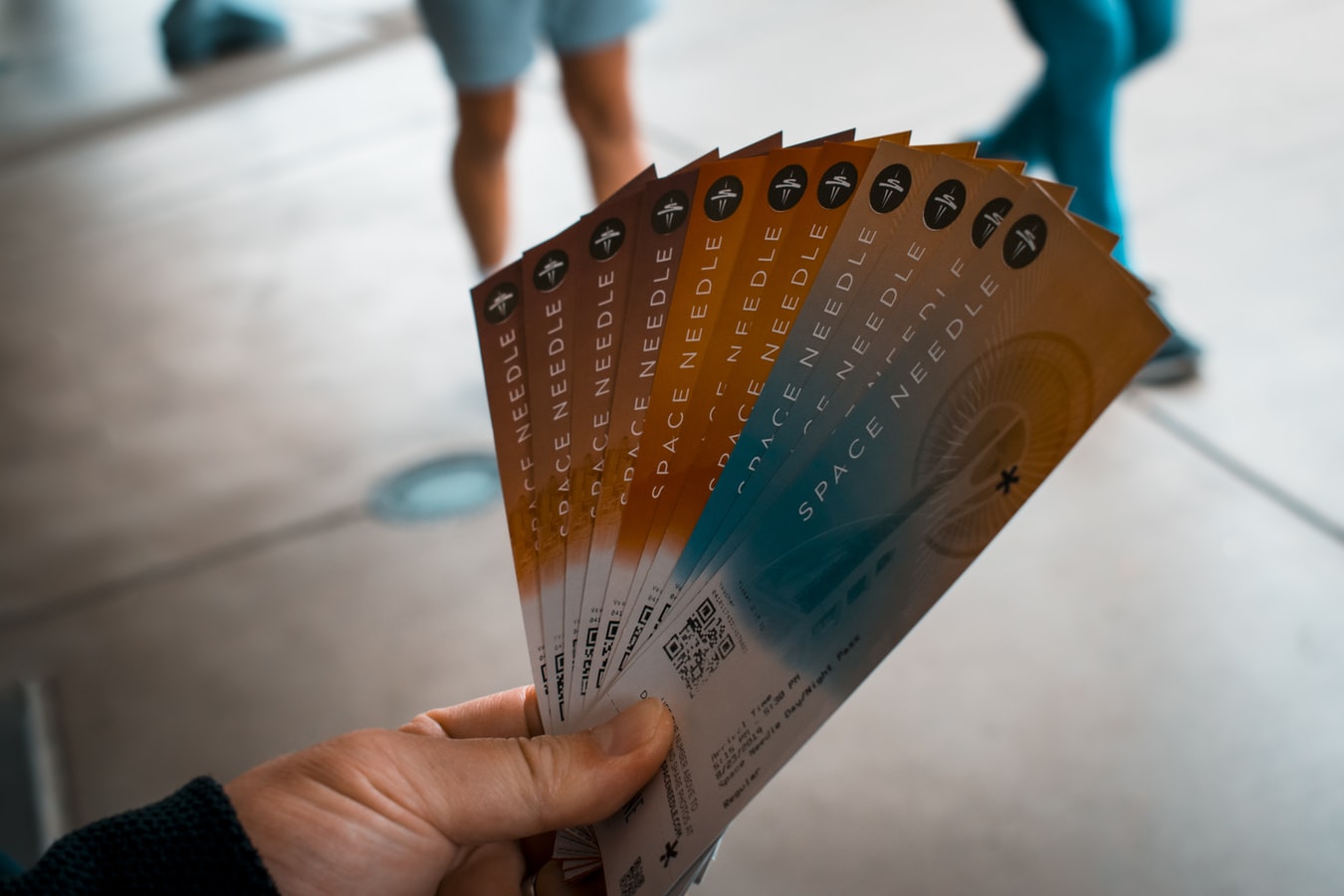 Pricing strategies for pre-selling tickets
There are several pricing strategies for pre-selling event tickets. Early bird pricing creates a sense of urgency and drives ticket purchases earlier in the event. However, if a ticket is sold out in advance, early bird pricing can be ineffective at generating the most profits. Whether you extend an early bird discount or not, ensuring that attendees are aware of this strategy is crucial. By creating multiple pricing tiers to early-bird tickets you can still maximize profit while motivating people to buy earlier than the door. This pricing strategy will increase profit for your event. Event planners use tiered pricing, whereby attendees are offered different experiences for a variety of prices at different times leading up to the event based on demand. This tactic is especially effective for promoting an event ahead of time.
Despite the many complexities involved in determining ticket prices, there is one general rule of thumb for event pricing: starting with a proper base price is essential. This is the amount at which you are willing to discount tickets. Once you've established a base price, you can determine the discount range. In general, a 5% discount is enough for a large segment of your market, but it doesn't mean you shouldn't include a little bit of wiggle room for those super early buyers.
If you're looking to price event tickets higher than competitors, you should consider the Weber's Law. This psychological principle states that a just-noticeable difference in a stimulus is proportional to its magnitude. In other words, if you raise the ticket price by 10%, your ticket sales will be affected. In some cases, consumers don't care about the price of the tickets, as long as the value of the event is sufficient. Be ware of your competition.
Pre-sale statistics for events
If you're organizing an event, it's crucial to track your pre-sale statistics to determine if your efforts are bringing in the revenue you're looking for. A few simple steps will go a long way in ensuring that your next event is a success. Using referral tracking codes will help you measure how many people are referred by a specific link. This information will help you determine which marketing channels are producing the most sales and how to improve them. It will also allow you to see your cost of sale, and determine a margin on that campaign. This way, you'll be better prepared to price appropriately depending upon the marketing channels and cost of customer aquisition.
Age is a factor in ticket sales. Those age 25-44 tend to book events more in advance, while those aged 16-24 are more likely to purchase tickets on the day or just before. Similarly, price and "destination" events are planned further in advance, for example a camping festival will see most of it's sales ahead of the door, while a small venue show may see most of it's sales night of. People who attend events as a couple are more likely to buy tickets ahead of time than those who are single.
All in all, creating an effective tiered pre-sale strategy can help you maximize your sales, profits, cashflow, and better plan for your event.