Why live streaming?
It's no secret that the music industry has moved from hosting in-person shows to having virtual shows. Since the Coronavirus has led to many in-person show cancelations, people have had to get creative on how they are able to still perform. Although there are some open venues and drive-in concerts, a lot of people have chosen the route of live streaming their events from many interesting locations.
A fear that people have from live streaming their events is that they will not be able to sell tickets like they can for in-person shows. Fortunately, there are many ways people can promote their virtual live stream event so all of their supporters can join, watch, and have fun.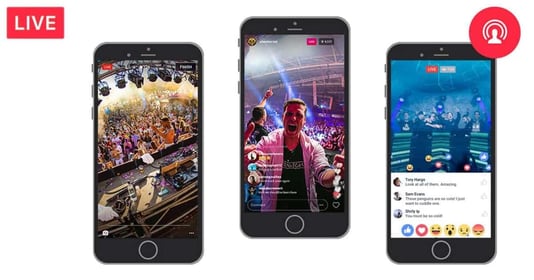 Getting viewers to purchase your event tickets
Selling Virtual Tickets - A Case Study & Guide for Private Streaming is a great guide on where to begin on selling tickets for virtual events. One thing mentioned in this guide is that virtual event tickets are a fraction of the price of in-person event tickets. People are more willing to pay $5-$10 for a live stream event than they are to pay $300 like they would for an in-person festival.
This is an important thing to keep in mind while putting together an event so the attendees are not overcharged and are still willing and excited to purchase a ticket to the live stream event. Another thing to keep in mind that the guide mentions is your tech setup - you shouldn't have a low quality setup or streaming system for your event if you want people to attend! One recommended live streaming system is OBS, which works easily with our streaming platform, PromoStream.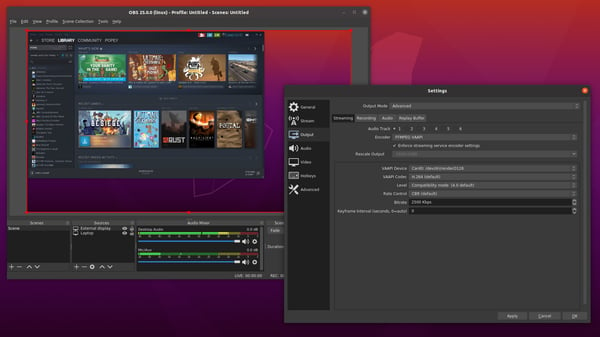 Another guide that offers great tips on how to sell tickets to your virtual event is The Definitive Guide to Selling Live Stream Tickets. Promoting your event on social media is a big part of getting people to purchase tickets. The guide suggests setting up an event on Facebook and also posting regularly about the event on all platforms including the link to purchase tickets in every post. Constantly posting about the event will draw people's attention and will make them want to attend the stream even more.
Another idea that the guide mentions is setting up contests dealing with the event. An example of this would be ticket giveaways so that your event continues to gain traction and your posts will get more attention due to people interacting with the contest posts.
With PromoTix free online event registration software, you can easily create registration forms for your events. By doing so, you can list tickets for free or for sale, track attendees, and engage more customers. Also, with this software, you are able to set up pre-sale registration pages for your event, which also consists of gamified registration pages to help your event go viral. This is a great way to announce and create hype before your tickets officially go on sale. The online event registration software is a great tool to use when creating contest posts and to promoting your event!
Ambassador ticket sales
PromoTix has an ambassador program that helps event organizers sell more tickets by leveraging their fans. Ambassadors, also referred to as street team members, can promote your live stream concert and both of you will benefit. Street team members will receive one free General Admission ticket for every three tickets that they sell and also earn commission on tickets sold. Your event will also sell more tickets due to the ambassadors promoting the event and selling tickets. Through the PromoTix app, ambassadors are able to connect their social media accounts so they can easily promote events. Our website provides training videos on how ambassadors can sell tickets and share social media posts on both our app, and our website.

The day of your event
With our platforms, PromoStream and PromoTix, you can pick what date and time you want your ticket sales to end. It is smart to keep sales open until the day of your show so that if certain fans decide last minute that they want to attend, they are still able to. Setting up your ticket sales is very easy to do using our PromoTix platform, so be sure to check it out and see what it has to offer!
An important final step that a lot of people forget to do for their events is follow up with their fans. Some people wait until the last minute to buy tickets to shows because they are unsure if they can make it, these people may forget about the show altogether.
Some easy things to do as reminders are to send out emails, direct messages, or even tweet on the day of, right before your event to remind everyone that it is happening. If you overlook this step, it could seriously hinder both your ticket sales and attendance.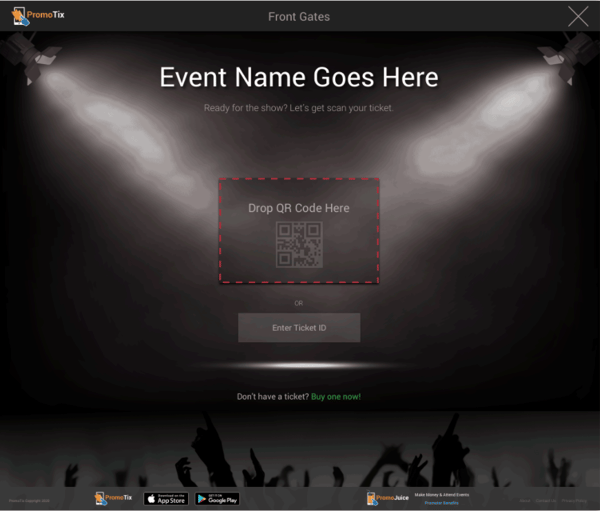 Signup for a FREE PromoTix account here
Virtual front gates
A problem that some people face when selling tickets to a live stream event is that attendees will share their login information with others, which will lead to ticket sharing. You can't sell as many tickets if people are just going to share them with their friends! A way to prevent this from happening is by having virtual front gates.
PromoStream provides virtual front gates that requires attendees to have a special QR code that they were emailed prior to the event. This prevents attendees from sharing their login information and makes it so everyone has to show their personal QR code. A QR code will not work more than once so they cannot be shared. Aside from virtual front gates, PromoStream also allows you to chat with your attendees and provides a full report on the viewership of your live stream event. Setting up your virtual event through PromoStream is easy so be sure to check it out!