Could you imagine living in a world with no venues? No live music?
All of the memories and experiences in a crowded concert room, hearing the vibrations of the bass, singing along with your friends in a room filled with historic meaning… all gone.
Concerts and tours have been canceled, releases of new music have been pushed back, and one avenue that has skimmed over peoples' minds is the effect these closures are having on independently owned venues. The well-known Fillmore venue in San Francisco, where Jimi Hendrix performed and gave light to rock music in the 1960's, and The Troubadour in West Hollywood, where Elton John made his U.S. debut, could all be lost and closed for good due to this pandemic.
| | |
| --- | --- |
| As Tommy Emmanuel states, "Without some support, we are in danger of losing some of the independent venues that are a part of our culture and our local communities" | Many of our famous venues in the U.S. got their roots in the early 1900's. Venues like Count Basie Theater, established 1926 in New Jersey, and Cain's Ballroom, built 1930 in Oklahoma, are both struggling right now - with many more facing similar financial struggle. This pandemic has put major financial stress on independent venues. |
More than 800 concert venues across the nation have joined forces in order to obtain funding and weather the storm. Under the National Independent Venue Association (NIVA), independent venues are working hard to keep their doors open.
Two legislative acts have been drafted to help save these venues. The first being the Save Our Stages Act, which was introduced by Senators Cornyn and Klobuchar. This act, if passed, would provide six months of financial support to help keep small independent venues afloat during this difficult time. The second act, the RESTART Act, was introduced by Senators Young and Bennet in the Senate and Representatives Golden and Kelly in the House. While this second act is not directly intended only for independent venues, it is aimed at businesses with high overhead and no incoming revenue during this pandemic.
Difficulties venues face
To paint a clear picture of costs, venues are responsible for rent, mortgages, utilities, taxes, and various insurances, all of which are significant expenses. When tickets are sold, the breakdown of the ticket price includes the costs and fees associated with the production, talent buying, staffing, and upkeep of the venues themselves. Due to these expenses, reopening venues at 25% capacity would likely do little to help the current situation.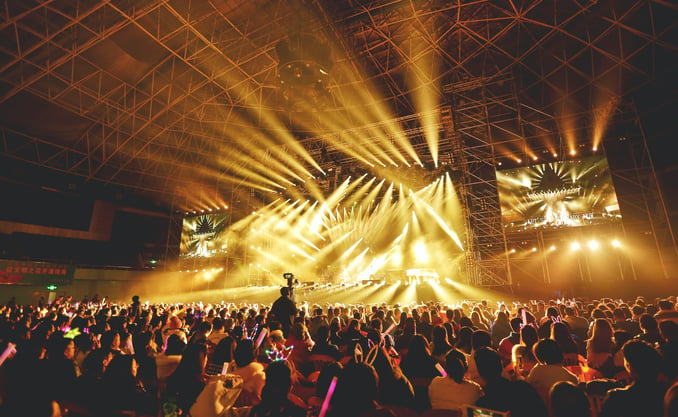 In an interview with Radio.com the owner of Metro Chicago, Joe Shanahan said "The economics of our business is based on sold-out shows." Venues which used to be jam-packed are nowhere near in sight of being ready to open at full capacity, which means if venues are looking to keep their doors open, they will continue to need some sort of government assistance.
The domino effect of closure
The effects of closing down independent venues have rocked many working people. With venues closed, those affected are the artists, talent agents, stagehands, ushers, security personnel, nearby restaurants, concessions, artist managers, tour buses, production, record companies... and many, many more.
Individuals in these positions are either out of a job, or at major risk of being laid off with no clear resolution in sight. According to Audrey Fix Schaefer, the Communications Director for NIVA, "If you are a bartender or door staff or any other position in concert venues, you can't just go to another concert venue for another job because they're closed too."
Unlike restaurant workers, many that work at concert venues cannot find the same work at other locations, forcing people to have to find completely new jobs entirely, or depend on unemployment checks from the government.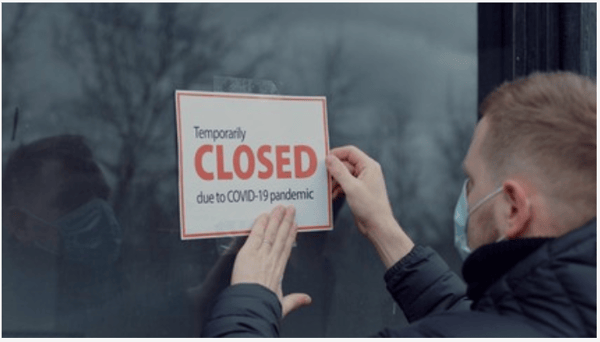 Venues drive spending at other nearby businesses, "as much as $12 for every dollar spent on a ticket in small music venues to $5 million a month in economic impact from larger regional centers." The need for a solution is very important - not just for the independent venues, but also for the other businesses surrounding them.
What you can do to help
You can help today by emailing your legislators to show your support for our independent venues. Save Our Stages has made the process easy, by creating a form on their website that will send a pre-configured email to your representatives. Time is running out, so everyone is encouraged to do this as soon as possible.
Other creative solutions
Live streaming at venues
While government funding and the efforts of NIVA are massively important, more can be done to help now. It's important for venues to come up with new and innovative ideas in order to adapt to the changing climate.
Live streaming, using a pay-per-view model can be a solution to help the funding crisis. Venue performances that are broadcasted, in standard or high definition directly to attendees who have purchased tickets is an effective revenue stream during this time. Not only do these ticket sales support the artists, but they also support their crew and the venues utilized to host the streams.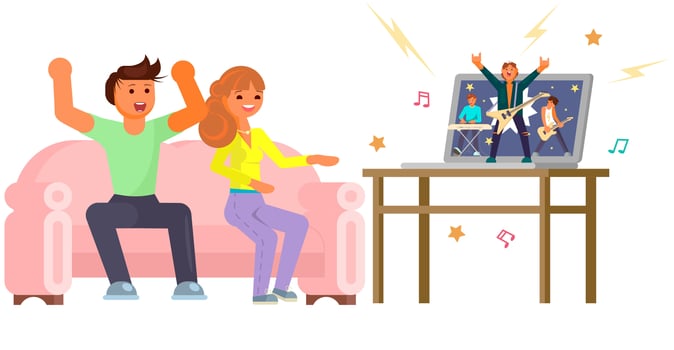 Wondering how successful this could really be? It has been reported that 67% of live video viewers are more likely to buy a ticket to a concert after watching a live stream. As live streaming becomes more prominent in the entertainment industry, the beneficial effects of live streaming for venues would likely continue once quarantine is over and traditional in-person events return.
Dave Brooks, Billboard's Senior Director, says "I think streaming performances will become their own category of what artists offer their fans." Artists are used to charging fans for meet and greets and VIP encounters, so this practice could very well be adopted in the digital realm as well. While the live music industry is suffering, the live streaming industry is booming, and there is a massive opportunity for independent venues to get a piece of the action.
Live stream interactions
Live streaming can be used for more than just broadcasting the main event. Today, artists can interact with their audiences behind the scenes using chat windows ad private video conferences. These varying levels of fan engagement can help differentiate virtual ticket prices the way venue seating normally does.
By offering "virtual" meet and greets, fans can personally interact with their favorite artists once the show is over. Hosting these interactions from a venue's green room can help replicate that "in-person feeling" that people are craving right now.
"Super fans," the ones that used to drive hours to see their favorite bands play, may break out their wallet for an exclusive experience even if that experience is virtual. Live streaming provides a unique opportunity for artists and fans to connect in new and safe ways.
Setting up a sustainable revenue stream
Today, we are beginning to see examples of live stream concerts in the current era. Australian Rock group INXS will be performing its first-ever live stream concert, a free event on Friday, September 25th from one of the best sounding venues in the world: Daryl's House Club, in Pawling, New York. The 90-minute concert will feature unparalleled TV quality audio and video, promising a special experience for the guests watching.
The problem with free live streams, is that their success is heavily dependent on donations and sponsor support. Ticketed live streams are more viable from a profitability standpoint, because if you know exactly how much your live stream stands to gain (in a "sell out" scenario), you can better gauge your budget and you are less likely to overspend.
Live streaming will serve as a viable source of income - both now, and in the future.