Why use registration pages as an event marketing tool?
Event Registration Pages are useful tools that event organizers utilize to market their events before tickets go on sale. If your event is not ticketed, then this is an excellent way to increase the ROI of your event by collecting attendee data. Whether your event is in-person or virtual and hosted on a live streaming platform, this is one the most efficient ways to gather information and drive more attendance.
Event Registration pages collect a wide variety of information, all while getting attendees excited about your events at the same time. If the platform you host your registration page on allows registrations via Spotify, you can gain a look into the listening habits of your entire fanbase, which is extremely useful if your events include musical acts.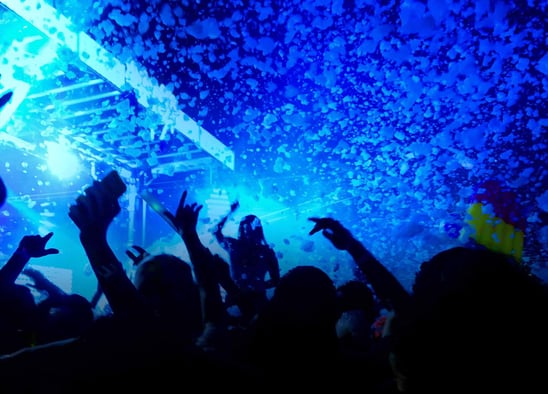 If you choose the right provider, you can also attach a contest or a discount to encourage registrants to share the registration page with their friends, connect their social media accounts, and complete other tasks that allow you to collect more data. Platforms like PromoJuice even allow your participants to see a leaderboard, motivating them to participate even further.
Launching your event registration page
| | |
| --- | --- |
| If you are hosting an online or in-person event, it is advised to start spreading the word at least three weeks before you start selling tickets. When preparing to announce your event, you should schedule posts on as many social media sites as possible. Facebook is the largest social media platform with 2.6 billion monthly active users, so we recommend starting there if you are just getting started. | "When leveraged correctly, social media can be a huge help in driving more traffic to your registration page." |
Other mediums you choose will depend on your target audience. For example, if you are targeting a younger demographic, then you may want to go with TikTok since 41% of its users are between the ages of 16 and 24. Start by creating a profile, and then make sure you add the link to your registration page publicly to your profile. This will push your followers to register and increase the performance of your page.
Leverage Facebook event pages to promote event registrations
Every day 35 million people view a public event on Facebook. Reach more people by creating an event page on Facebook in addition to your event or organization's business page. Doing this is relatively easy and can help amplify your event. It also gives you another outlet to share your registration page link.
Before you create the event on Facebook, make sure you have the following information about your event:
Event name
Location
Description
Category
Frequency
Once you have this information, click "Events" on the left side of your Facebook page, and then click "+ Create Event". Once you have inputted the basic information, added co-hosts, or other customizations, then you can click "Publish" to make your event page live!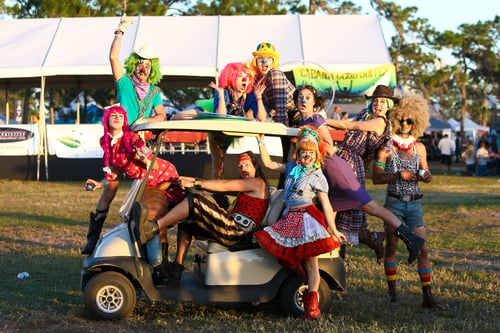 Gamification drives shares
Overall, social media is an extremely useful tool to promote your registration pages. Utilizing Facebook event pages in addition to other traditional methods is key to making your event stand out. Remember, the more you share your registration page, the more opportunities you have to collect information that will significantly increase the ROI of your event. Once your event page is published, encourage everyone you know to invite their friend's list to the event - this is one of the simplest, easiest ways to amplify it. Share your registration page link on your event page as another means to reach future attendees.
Free download: proven timeline to maximize registrations
Want to know the perfect strategy for garnering the most registrations to your event? Download our Livestream Registration Page Checklist And Timeline and increase the attendance of your event.