"CONNECTING COMMUNITIES THROUGH SURF, SKATE, MUSIC & ART"
Levitate is a community oriented surf/skate shop and apparel line based out of Marshfield, MA. When Levitate Music Festival ("LMF") first began, the idea was to bring people together to celebrate music, arts, and culture.
It's safe to say Levitate has accomplished that goal... since 2013, the festival has grown to accommodate roughly 15,000 people each day! Located just 30 minutes south of Boston at the historic Marshfield Fairgrounds, LMF is a hot summer destination for many MA locals and out-of-state travelers as well. Mark your calendars now for July 12th - July 14th, 2019.
This year's lineup features headline performances by Tedeschi Trucks Band, Nathaniel Rateliff & The Night Sweats, and Damian "Jr. Gong" Marley. With supporting acts such as SOJA, Pigeons Playing Ping Pong, and Sublime with Rome... Jam, Ska, and Reggae fans will feel right at home.
Interested in attending LMF 2019...?
How would you feel if we told you you could earn a FREE ticket to Levitate Music Festival this year?! That's right: PromoJuice and Street Roots Management have partnered up to provide you with the opportunity to join the street team! What does being on the street team entail you might ask? Essentially, street teamers will be using PromoJuice's tools to track their social media posts and other promotional activities in exchange for free tickets to the festival.
(2019 Program Now Closed)
Keep an eye out on the Street Roots Management Facebook Page for future opportunities to work with other festivals and bands 👀
Peep the full LMF 2019 lineup below: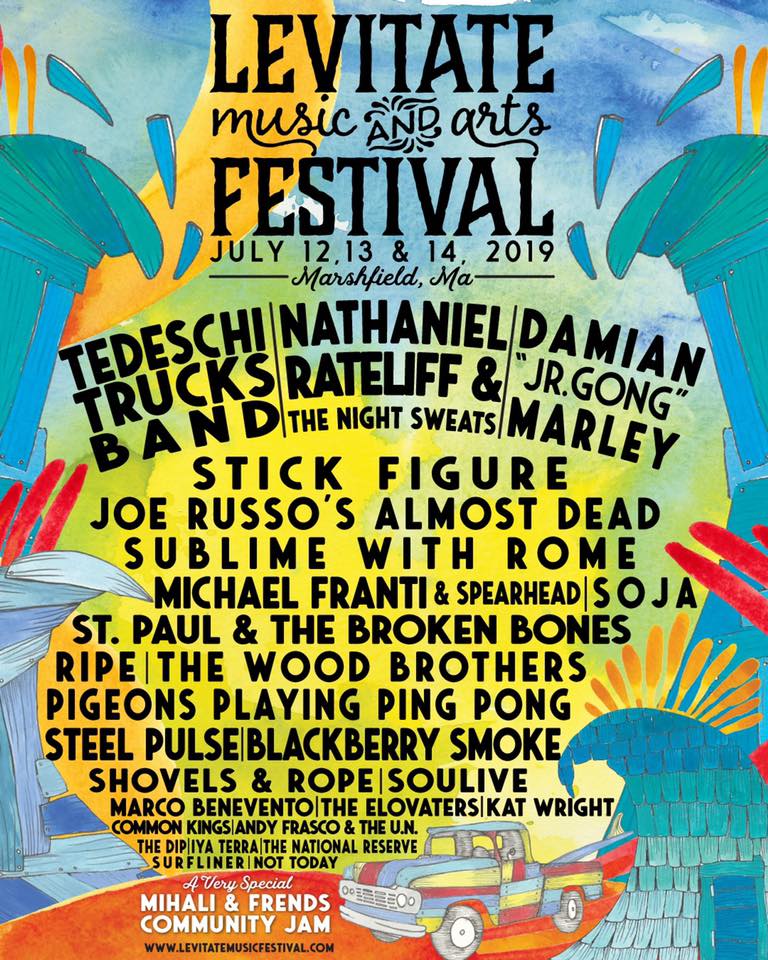 (via Levitate Music Festival)
(via Levitate Music Festival)