"Colorado's premier sound system culture & audiophile experience"
One Vibration Music Festival is taking place May 17th & 18th, 2019 at Talking Rocks Venue, in Hesperus, CO. The organizer of the festival, Unify Mountain Soundz, is going bigger than ever in 2019: new stage designs, bigger production, and a massive lineup of over 70+ acts!
Returning attendees are looking forward to enjoying camping, music, performance, art, and the good vibes that One Vibration is known for. What makes One Vibration very special is that they truly are the Four Corners' premiere audiophile music festival: this year, they've partnered with Get It Gang Music, Pusha Management, Sub.mission, The Mile High Sound Movement, Angry Neighbor, and many more to provide you with a high fidelity sound experience like no other. Stages to include Hennessey Sound Design, Danley Sound Labs, Inc., and Funktion-One (Official) with a very special stage curated by Sub.mission and artist showcases from Mile High Sound Movement and Angry Neighbor.

Interested in attending One Vibration 2019 for FREE...?!
That's right, YOU can join us at Talking Rocks this May absolutely for free! The festival has partnered with PromoJuice this year to manage their ticket selling program. Participants can earn early arrival passes, VIP upgrades, and a free ticket for themselves for every 6 tickets they sell.
(Promotional program for 2019 now closed)
Grab your tickets to One Vibration Music Festival 2019 HERE.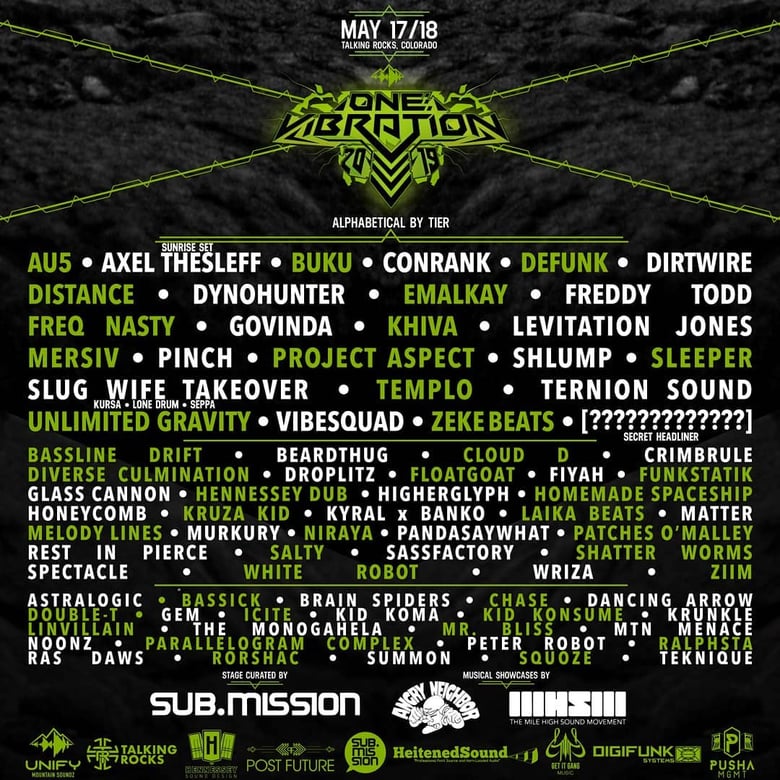 (via One Vibration Music Festival)
About PromoTix
PromoTix is unbeatable event ticketing software for music festivals. Before we built PromoTix, we threw music festivals, concerts, and owned music venues. We saw what was broken with traditional ticketing and created PromoTix. Our goal is to help promoters make more money with ticketing and marketing software built specifically for music concert promotion. Our event creators utilize our software to skip those massive ticketing fees that other ticketing platforms charge. Skip those five-figure fees and come join the PromoTix family for your next event.