Learn about the industry's shift to virtual live streaming
It started with the delay of one of the biggest festivals in the world. Then, while the world was just barely getting over the shock of Coachella being moved to October, Live Nation and AEG suspended all concerts for at least the month of March. As the months go on, there is still no exact date when concerts and live music events could return.
Coachella recently canceled its rescheduled date and released a statement that it planned to return April 2021. However, one health expert states that even that may be too soon. Zeke Emanuel, vice provost for global initiatives and director of the Healthcare Transformation Institute at the University of Pennsylvania, believes fall 2021 at the earliest is when we would see large gatherings such as concerts and sporting events return.
Big players make big layoffs
It wasn't long after the postponement of events that major companies in the industry began laying off its employees. Live Nation, Paradigm, and AEG were amongst some of the largest companies to have to reduce. Despite its shift to online programming, even Insomniac had to furlough almost 50% of its staff.
According to Variety, as of early May, Ticketmaster has had over 50,000 events on its platform impacted so far. 2020 was once predicted to be a record-setting year, Pollstar even went as far as to say we were entering a "Live Golden Age". Now they predict if concerts do not return for the rest of 2020, that the live industry could lose $8.9 billion of revenue.
The rise of the live stream
There is some beacon of hope through these dark times for the music industry. The number of hours watched for music and performing arts content on Twitch has grown from just under 5 million to over 17 million since February. This is due in large part to artist and production companies who have shifted their focus to virtual platforms.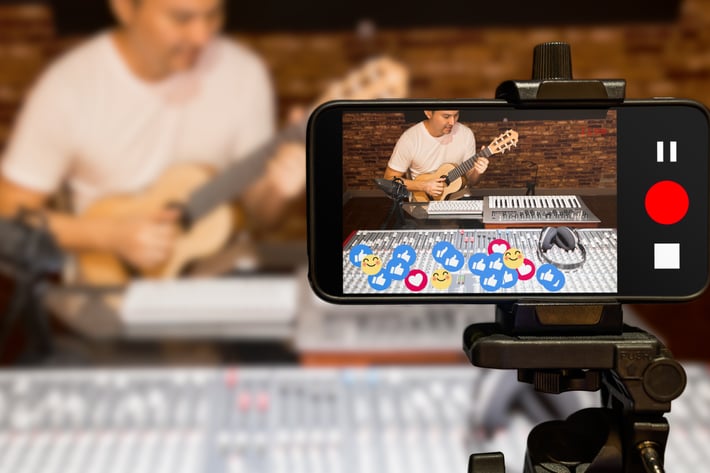 "I'm not sure that any platform is a replacement for a live experience with tens, hundreds, or even thousands of others. [You miss the] energy and movement and the dancing, but as a means of connecting people to one another via music and shared experience, it's certainly working," Stacey Tang, managing director of RCA Records UK, whose roster includes Travis Scott, Lil Nas X, and Alicia Keys, tells British Vogue. "It's not the solution for all acts and I am not sure it's a substitute for live [events], even if solely focusing on income. [But] there's a lot of new opportunities presenting itself and that experimentation to make up revenue is driving really creative conversations."
Some artists have dove headfirst into the world of live streaming. Sofi Tukker, an electro-pop duo, has live streamed over 100 days total from their shared home in Miami. Since March 13th, Billboard has been publishing a list of all the best live streamed music content on their website. Dozens of live stream guides have been popping up all over the internet to let audiences know what has been going on.
Twitch tightens up
Recently, a popular live streaming video platform Twitch had to enforce the Digital Millennium Copyright Act (DMCA) in order to be protected under US Safe Harbor Laws and absolve liability for infringing user-generated content. In order to comply with takedown requests received from right-holders such as agents, the platform served copyright infringement notices.
In an email, Twitch stated "To avoid any further copyright strikes, please take a moment to clear your account of any potentially infringing content and refrain from sharing any unauthorized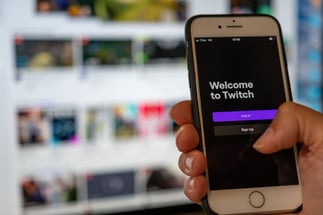 content on Twitch in the future. If this is your third strike, your account is now terminated."
This isn't the first time Twitch has been in hot water with the music community. In 2018, Forbes published an article detailing how music creators and rights owners were missing out on a significant amount of income because Twitch users were using music in their streams and not paying them for it.
Live streaming is here to stay
Despite a few legal hiccups and growing pains, live streamed music is not going anywhere. There is no certainty when live music will be deemed safe and the music industry will return back to normal. Even once the situation is deemed safe, 33% of those interviewed by Performance Research indicated they will likely attend indoor sports or concert venues less often post-pandemic.
Fortunately, the growth of live streaming means that the music will not be stopped. As live streaming technology gets better, fans and musicians alike will continue to benefit from live streams. A new normal is emerging that the industry will need to take advantage of in order to survive.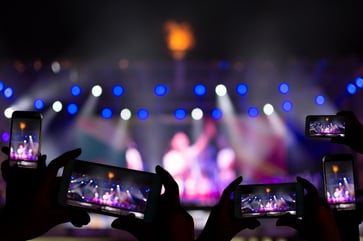 "We were on such a treadmill of touring, and I think some of the online ideas were always an afterthought and not given much attention," Kevin Lyman, who founded the Vans Warped Tour in 1995, says to USA Today. "However, this was such a shock to the whole ecosystem of the business. It is now opening many opportunities to explore this medium." He predicts that online could remain the new norm for as much as 10% of concert-goers."I believe that some are carving out a niche and will prosper post-COVID-19," he adds.
Even as small venues open up, they are implementing systems in place to reach larger audiences. While many in the music industry are facing major losses, ticketed live streams could prove to be a viable way to make up lost income and add revenue in the future.
"Live music has always been some of the best entertainment you can lay your eyes on," Jim Linneman, a Milwaukee venue owner told USA Today. "We believe worries of the virus may be around for some time, so we decided to install a multi-camera live streaming setup so those who are still worried can watch and listen to the show from the comfort of home."
There's no denying that 2020 has shaken up the music industry. While it has experienced some major losses, there is hope on the horizon. The explosion of live streaming has provided many a creative outlet to continue to stream their content. Even as the world begins to open up, we will see live streams continue to be integrated into the new normal.
Interested in live streaming yourself? Download our free "How To Live Stream Your First Event" PDF below for a step-by-step plan on how to set up your first live stream.