Why teaching online is a smart move
If you are well versed in a certain skill or topic, you have the opportunity to earn some extra income! Teaching a class online is a fantastic way to grow your personal brand and offer creative content to your followers. Online classes also offer the most flexibility, allowing you to teach whenever and wherever you want.
There are a number of online certificate programs out there in subjects like "Google IT Support" and "Foundations of Positive Psychology." Millions of individuals are taking their talents and interests and sharing them with the world. Do you consider yourself a yogi? Maybe it's time to host your own virtual yoga class. Do people come to you for advice about money? Consolidate your knowledge into a personal finance course.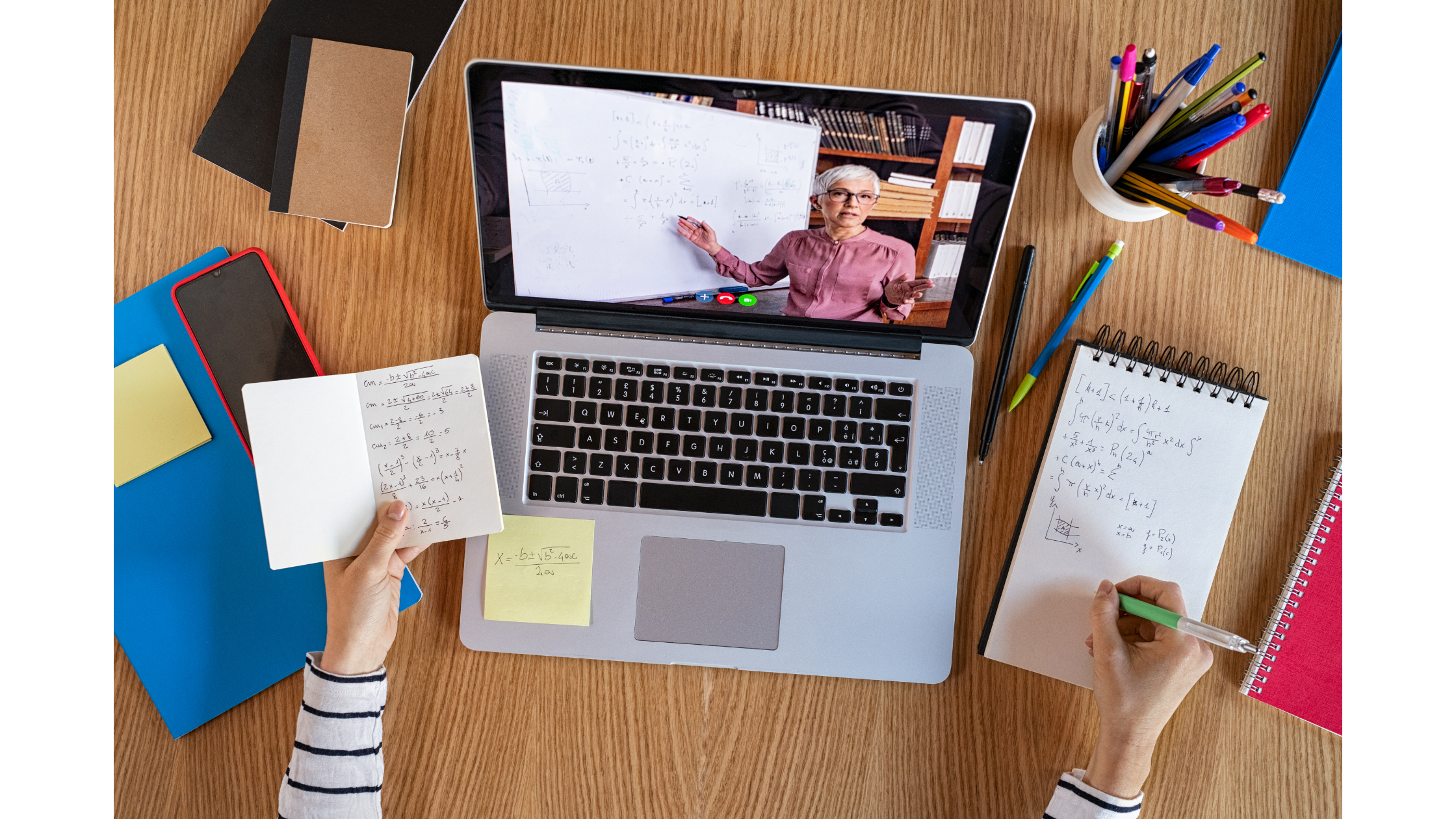 Right now is the perfect time to turn your area of expertise into revenue. The e-learning market is expected to reach over $300 Billion in the next five years. To succeed in this booming business and stand out, there are several considerations. Below are our top tips and tricks for making money through online teaching.
Identify your niche
Set aside 30 minutes or so and write down all of your skills and talents. Don't be modest! This isn't a set of hard or soft skills for a resume, it's just for you. Write anything from arts and crafts to language proficiency. You'd be surprised how many types of skills can be monetized. If you're still stumped, check out this list to help you get started.
After you've hammered out a list of expertise, cross out the ones that don't bring you joy. You are more likely to be successful at monetizing a skill that you're passionate about. Choosing your passion over a popular or trending niche will lead you to more quality content and a loyal following. Authenticity leads to value, and value leads to revenue.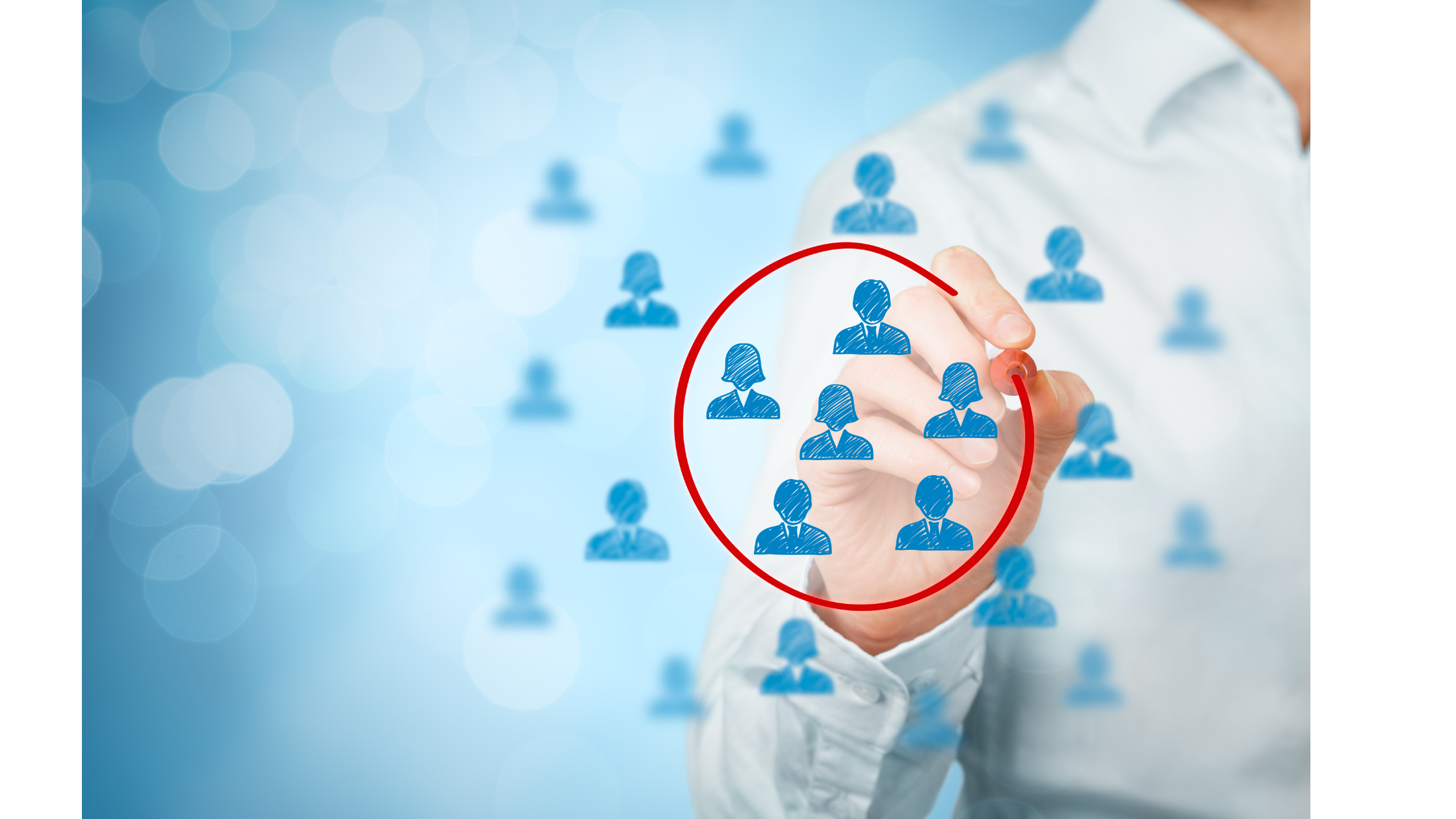 Pro Tip: If you have more than one niche (which is awesome), focus on the niche that you can organize into a course the easiest. You can introduce other niches in your class for simple self-marketing!
Now that you've identified your niche(s), you need to research how your knowledge or skill will meet the needs of consumers. Take some time to observe the dialogue about your niche. What are people saying about it? This is imperative for discovering keywords, which are used to learn about your competitors and market your product or service.
Once you've identified the most important information about your niche, you're ready to create your class!
Opt for a ticketed live stream
Creating and selling courses online is a trending entrepreneurial movement since companies like Udemy started popping up. While these websites allow you to create and publish your course free of charge, they take up to a 75% commission from your class.
If you decide to host your class using a ticketing and live streaming solution like PromoTix, you could turn a much larger profit. By hosting a ticketed live stream, you set your own price and you decide how much money you want to make from your class.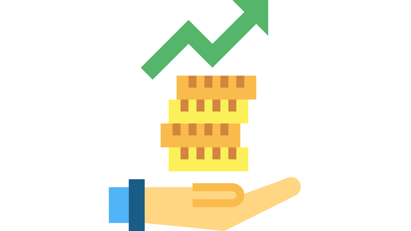 Teaching online is less risky, because it requires a lower overhead cost and you can sell an unlimited number of tickets. Using a live stream to deliver your class also allows you to engage with your viewers in real time.
Newer generations like Millenials and Gen Zers don't just want to be lectured... they want to be a part of the conversation. Chat features within live stream platforms make it possible to receive and answer questions during your streams.
Pricing your online class
Before you start selling tickets to your class, there are a few considerations for naming the right price. One aspect to think about is your income goals. How much revenue do you hope to bring in from your online class? How many tickets would you need to sell to reach this goal? Also consider how much you spend on materials and utilities for you to teach online from home.
When choosing between baseline pricing and premium pricing, think about the amount of content in your class and the type of class you're teaching. Is this class meant to continue on a regular basis like a fitness class? Or are you conducting a one time course packed with content?
Consider your audience as well. You want to stay in the financial comfort zone of your target audience, but this doesn't mean compromising your income goals. Think about the benefit your audience receives from your class. As long as you can conduct a great class and have confidence in your course content, you can feel comfortable setting your price.
Find your students
At this point, you'll have already found your target audience when you researched your niche. One of the best ways to market your course and find attendees is through social media channels. Search through hashtags on Twitter and Instagram relating to your niche and start connecting with people. Use LinkedIn if your niche is business to business.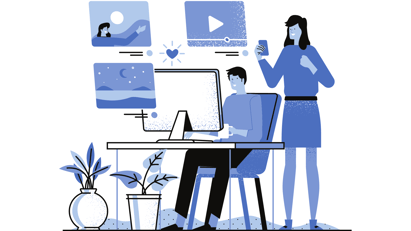 Make use of Facebook groups and join any that are about your subject - but be careful! Many groups have rules about self-promotion. So make sure you read the group rules before making a post. Also, don't forget to post about your course on your own page. You never know who among your friend's list could benefit from your class!
Another option is paid advertising and promotion. If you have funds set aside for this, it's an easy way to market your class without having to do a whole lot of leg work.
Convert your audience to loyal followers
If you have other skills or knowledge in another subject, give your audience a call to action (CTA) that points them to this content. Announce details for your next class and offer a discount code to repeat enrollees. You could also use this opportunity to gain followers to your social media pages or personal website.
With that being said, don't overdo your CTA or spend too much of your stream marketing yourself. The majority of your live screen time should be spent on your content. Learn more about drafting a better script outline here.
Another great reason to sell tickets is to take advantage of registration information. Use these for collecting valuable data, such as email addresses, that will help you build your brand and announce future classes you want to teach.
Ready to get started?
Now that you have all the information you need to teach a class online and make money, you're ready to construct your class and share it. Want to learn more about how live streaming works? We created this free extensive PDF that covers everything you need to know from start to broadcast.