How live streaming has consumers increasing their digital footprint
The world has changed its habits because of COVID-19, leading people to become more active digitally. With the increase in digital foot traffic, it can become easier to incorporate and promote new technologies like virtual reality and live streaming. According to Lindsay Lehr from America's Market Intelligence, "We can expect a boost in everything right now. Some of this consumer behavior being introduced right now will stick and cause sustained growth through this year and next year."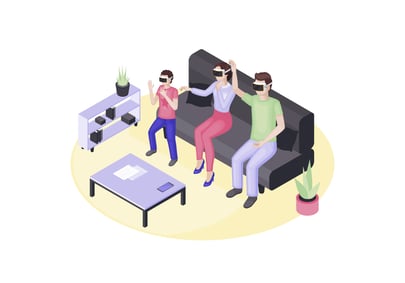 A shift has taken place in the way people view video streaming platforms and technology. As it used to be seen as a convenience, live video technology has become a necessity. Platforms like Zoom and Skype have gained popularity for live streaming events, conferences, meetings, sports classes, and more. Unfortunately, according to CNBC, governments were "urging Netflix, YouTube and other streaming giants to restrict HD viewing to ease the strain on the internet due to unprecedented usage amid the COVID-19 pandemic." Spinning the surprising narrative into something greater, those considering making money by live streaming are now more than ever encouraged to do so.
The Younger Generation's Impact
| | |
| --- | --- |
| According to eMarketer, "millennials are the biggest consumers and creators of live video—63% have watched live content and 42% have created it." The trend has increased as the younger generations continue to get into live streaming at younger ages. "Gen Z" is logging on to live streams to watch people play video games, talk about fashion styles, review the newest toys, and more. | "63% of millennials have watched live content and 42% have created it…" |
Predicting the trend persists as children grow older, the popularity in live streaming will only continue. Statista has stated "A February 2019 survey revealed that 48 percent of U.S. adults aged 18 to 29 years were online constantly… spending 211 minutes accessing apps or the internet." Now that both older and younger generations are increasingly viewing live streams, content creators can gain a strong following in what they decide to go live with. "Celebrities" are becoming more relevant both through live video and social media because of the younger generation's distaste in commercial ads that are seen on TV. New celebrities are being created online every day as well.
Live streaming then and now
Facebook began its live viewership back in 2015 and has since competed with many other video streaming platforms. According to 99 Firms Statistics, "In 2018, the number of Facebook Live broadcasts reached 3.5 billion." Even during its 'infancy' phase, Facebook Live's launch generated buzz, and search of the word "live stream" skyrocketed. Many people began experimenting by hosting live streams using the Facebook live button option. This competed with YouTube's platform which debuted their live stream capabilities in 2013.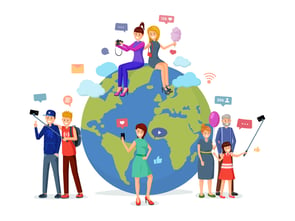 With growing video technologies, there are multiple accessible live stream platforms and cheaper live streaming equipment that can help people new to live streaming. As reported by Vimeo, "Nearly as many as 44% [of people] said they watch less live TV as a result of live streaming." Social media platforms have contributed to this significantly, allowing the masses to experiment with live stream technology for the very first time. Forbes discusses the future of live streaming, stating, "live streaming is not a fluke or fad; it's a powerful tool that is empowering video and audio content by enabling them to cut the cord."
Monetizing your live streams
So you've committed to the idea of live streaming and have all the equipment, but now what? Are you wondering how to make money from doing what you love? When looking at where to begin live streaming, consider using a paid platform. Although there are free options like Facebook Live, paid live streaming platforms can give you more control over monetizing your content.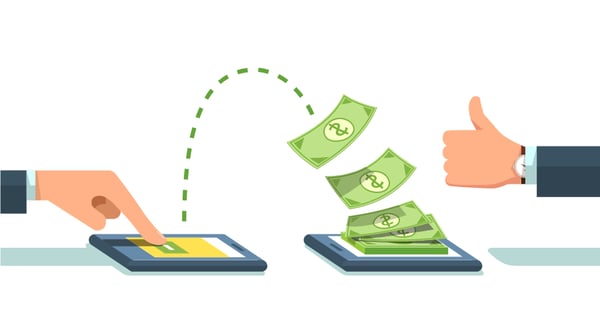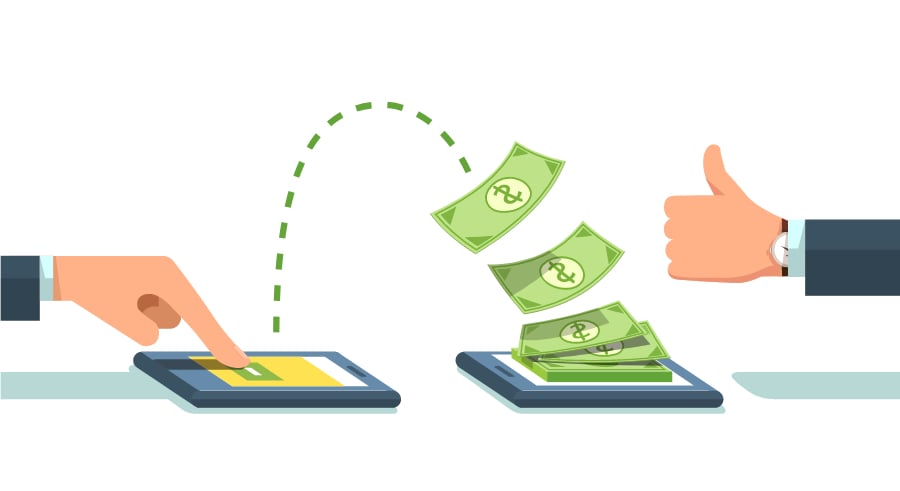 One monetization strategy is a "pay-per-view" model, in which viewers pay you for access to your live stream. Online donations are also growing in popularity. According to Vimeo, online donations are growing 13% each year. However, donations are not always guaranteed. This is why the pay-per-view model or a ticketed live stream may be the better option for you.
Live streams are also now being used as a type of marketing strategy to attract more attention and engage viewers in different products. Allowing viewers to connect in real time from different countries and locations around the world can be a powerful marketing tool.
Stop leaving money on the table
According to Vimeo, "streaming video already accounts for two-thirds of the world's internet traffic, and by 2020 it will spike to 82%." The trend is continuing past the quarantine, making an impact in the entertainment industry. More people are watching live streams now more than ever before, as they've become more accessible and easier to watch. Those choosing not to get on this trend will severely miss out, as Vimeo states "users watch live video 10 to 20 times longer than on-demand content, making live streaming a powerful way to deliver interactive content."
Considering live streaming now? Download our FREE "Comprehensive Live Stream Comparison Chart" PDF to get a better understanding of which platforms can best suit your needs.