Strategically market your next live stream concert

Hosting a live stream concert is a great way to access people around the world, especially with technology available today and the restrictions currently being imposed. Events need proper marketing to reach people, to be shared and to be successful— today, your best bet is to market it all digitally.
When it comes to marketing your own live streamed event, there are a plethora of creative strategies you can implement to achieve the most successful turnout. Whether the event is in-person or online, there are multiple marketing streams for you to choose from. Figuring out what works best for your company may be a trial and error situation, but if you plan and implement the following 10 live stream marketing strategies, you can ensure that your event will have an incredible outcome!
#1 - Choosing the right platforms
When it comes to promoting your own content, there's so many different social platforms you can utilize. Popular platforms such as Facebook, Instagram, Twitter, YouTube, LinkedIn, TikTok, Snapchat, etc. have become the most widely used places for people to connect and share information. Knowing how to reach your specific market is also important, but sharing your marketing content on popular platforms with lots of traction can create new engagements with your content and will lead to more people hearing about it.
#2 - Promote your content across multiple channels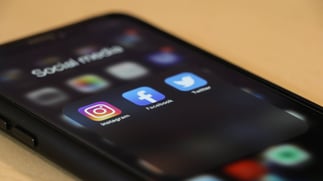 Social Media apps control the way we market and connect with each other. Potential viewers are usually checking each of these apps at least once a day; social media and technology have literally become the backbone of the country in the past year. When you are sharing the same content over multiple platforms, you are bound to reach tons of people, depending on who you follow / who follows you. Posting frequent variations of your marketing content on these platforms will ensure that you're reaching lots of people at different times.
#3 - Plan your marketing content
Content creation is a huge part of marketing today because it allows followers and fans to engage with your content almost daily, familiarizing them with your brand and message. Planning content is a huge part of marketing that allows you to think ahead and promote your live stream easily and widely.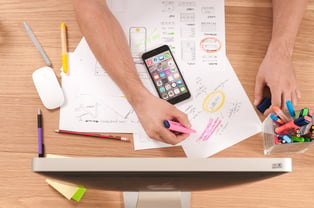 By creating daily reminders, posts, or memes relating to your live stream event in a content planner, it's easy to post multiple things at specific times. You can organize your content and plan it strategically according to the lifestyle of your target market to successfully reach the right people.
#4 - Create Facebook Ads
In addition to promoting your live stream event on Facebook, you can take it a step further to ensure that more eyes are on your event by creating a Facebook Ad. Advertising on Facebook isn't free, but it allows you to share your event with anyone on Facebook and it also gives you more reach to potential participants. You could even create an ad using a teaser video to promote your event. This step requires more steps to set it up, but it could be one of the biggest ways you reach people for your event. Spending around $200 for a Facebook ad allows you to reach up to 80,000 potential buyers / participants!
#5 - Feature others in your live stream
Any live stream event can become more interesting when there are multiple people involved. For your own event, it may be helpful to have another person there to add to the conversations, assist with the live stream or just to be a part of it! If you have a guest to feature, that can grow the attendance to your event because you're expanding beyond your own personal network.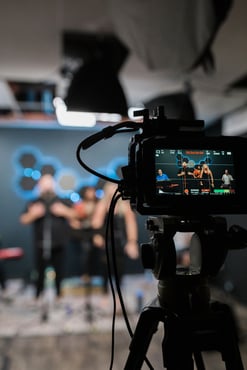 Depending on who you feature, this can be a major selling and marketing tactic to use throughout your content.
#6 - Create a video teaser
To ensure that you have a great turnout to your live stream event, it is important to constantly remind people about your event and when it is taking place. Communicating information about the event ahead of time ensures that people can commit in advance. Creating a live stream video 'teaser' to promote across your social platforms is another successful strategic marketing tip.
Introducing your event in this way can excite viewers, and also give them some insight on what to expect. Sharing a teaser video a month in advance, promoting it again a week before the event, and once more a few days before the event ensures that your event will be top of mind for your audience, and may also possibly attract more viewers.
#7 - Include some type of incentive
Any kind of event, whether in-person or virtual, needs to draw people in and motivate them to attend. Offering incentives such as a raffle entry / giveaway, some kind of prize, or something similar can persuade people to tune into your live stream. This can either be relevant to your event or not, but offering up an incentive for tuning into the live stream will give people another reason to attend.
#8 - Post your live stream event
Strategically marketing your live stream event can drive people to view your content and hopefully attend your event. By sharing your event details on other event hosting websites, you can reach people that your content may not have otherwise! Check out this article that shares 26 event marketing websites you can publicly post your event on. It's simple — just share your event details to grow your attendance list!
#9 - Send out reminder emails
It's always important to remind your potential viewers when your event is taking place. It's better to specifically target those who have committed prior, rather than posting the reminder for everyone to see.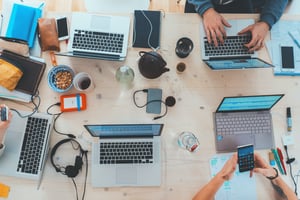 Sending an email out a week or a few days before will allow people to plan ahead, and be ready to join once it's show time.
# 10 - Choose a platform to stream on
Hosting your live stream event on a reliable platform that aligns with your event goals can be important when it comes to marketing your live stream. There are a variety of streaming sites today to choose from, but PromoTix contains a handful of unique marketing features that are proven to make events highly successful and profitable.
The built-in streaming platform, PromoStream, boasts super-secure live streaming and also high conversion rates. Another unique marketing feature is the ability to create your own custom-branded mobile app(s) to promote your upcoming live streams. Check out additional features of PromoTix and PromoStream to see for yourself why this all-in-one platform will maximize your attendance and sales.
Get started by creating your first live stream event on PromoTix below.